By Johnbosco Agbakwuru
President Muhammadu Buhari has expressed regret over the unnecessary loss of lives and property as a result of last Friday's pipeline explosion in Osisioma Ngwa community of Abia State, and sympathises with those who lost loved ones.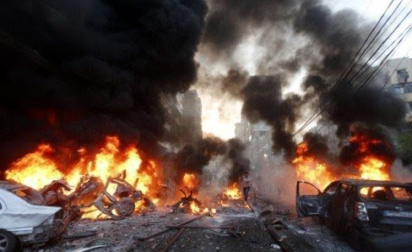 A statement by the Senior Special Assistant to the President on Media and Publicity, Mallam Garba Shehu in Abuja, Saturday, noted that preliminary reports by the Nigerian National Petroleum Corporation (NNPC) showed that the incident was not an accidental explosion, but a result of vandals who pilloried the pipelines to scoop the products.
According to the statement, "Despite repeated warnings, these unscrupulous people have vandalised that particular pipeline 684 times in the last six months alone. Each time the pipeline is repaired, they resume their activities, even collaborating with security agents, who are reported to have set up toll gates collecting fees from the vandals.
https://www.vanguardngr.com/2018/10/ekanpous-new-books-for-presentation/
"A fight broke out as a heist was going on and there was shooting, which is believed to have ignited Friday morning's explosion, during which three security personnel also lost their lives.
"President Buhari urges communities and state governments that host oil pipelines to be more vigilant and rise to combat the challenge posed by pipeline vandalism.
"The Enugu depot of the NNPC has been repaired and ready to function, but remains idle today because of the vandals."
President appealed to host communities to collaborate with the NNPC to tame oil pipeline vandalism in their areas.
https://www.vanguardngr.com/2018/10/nnpc-denies-culpability-in-abia-oil-pipeline-fire-2/