…Casualty figure uncertain as residents run for safety
By Joseph Erunke
ABUJA – TENSION has enveloped Abuja,the nation's capital city as soldiers and members of Islamic Movement of Nigeria,IMN, clashed again for the third time in less than a week.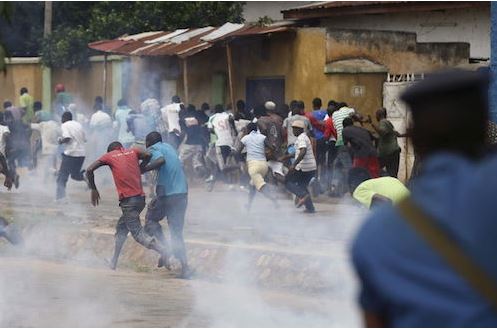 The clash between security forces and members of the group, otherwise known as Shiites has thrown residents of the city in confusion.
The latest clash,which is still going on at the time of filling this reports,started at about 4:35pm, following a procession embarked by members of the religious group.
Vanguard gathered that the group which had started its procession at Mararaba,in Nasarawa State,was heading to Nnyanya,the adjourning town between Nasarawa and the Federal Capital Territory towards Abuja town.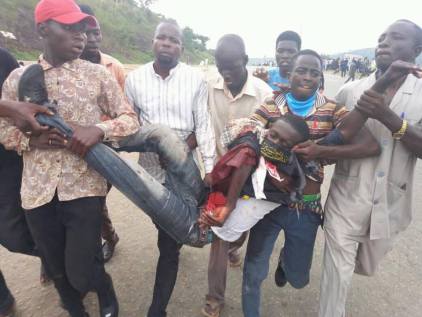 They were said to have been prevented from moving beyond Nnyanya by soldiers stationed at the area,a development which infuriated the sect's members.
It was gathered that the Shiites who were not comfortable with the order restricting their procession beyond the area,started pelting stones at the soldiers, resulting in the latter responding with gunshots.
https://www.vanguardngr.com/2018/10/nigerian-troops-foil-boko-haram-attack-on-base/
Residents were seen scampering for safety just as motorists plying the routes linking Abuja were seen reversing towards Mararaba,in Nasarawa State.
As at the time of filling this reports,no casualty figure can be confirmed yet.
https://www.vanguardngr.com/2018/10/family-friends-political-associates-gather-at-chief-anenih-ex-pdp-bot-chairmans-home/