A video recording where Peoples Democratic Party, PDP presidential aspirant, Barrister Kabiru Tanumu Turaki was quoted praising his rival Senate President Bukola Turaki has taken social media by storm.
The video has, Turaki noting that Saraki and himself were þoth qualified for the office of Nigeria.
The video clip was actually shot a week ago when Turaki visited Kwara State delegates to solicit for support from the state.
Turaki was eloquent on his mission on Saturday night when he appeared on the convention floor.
As with other aspirants, Turaki made a strong pitch for restrucuring when he appeared on the convention floor late on Saturday.
We are sorry as we retract the story below as Tanimu Turaki, has said that he did not ask PDP delegates to vote for Saraki. He was quoted out of context.
Pls note that the report below is wrong.
Thanks
By Anthony Ogbonna
Watch the video below:
Following the Peoples Democratic Party, PDP, convention ongoing at the Adokiye Amiesimaka Stadium in Port Harcourt, Rivers state, one of the 13 aspirants jostling for the party's ticket, Tanimu Turaki, has asked PDP delegates to vote for Saraki if, for whatever reasons, they reject him.
Read also: Profiles of PDP presidential aspirants at Natl. Convention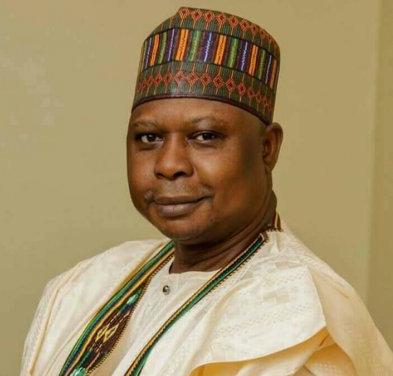 Turaki, in a video produced hereunder, said only him and Saraki possess the pedigree, competence and character to solve Nigeria's problems.
Read: PDP Convention: South-East, North-East delegates split over Saraki, Atiku
He said, should the delegates reject him, that they should however, not hesitate to vote for Saraki whom he said is his brother.
According to him,  "People have been arguing that there are a lot of presidential aspirants in PDP. And people are laying ambush, thinking that this election process will create a lot of problem that they could benefit from.
"And all of us are speaking to ourselves as speaking to each other
"And we agree that anybody who gets the ticket among us, that others will line up behind him.
"Both of us have experience. Both of us have knowledge and integrity.
"Both of us have character and both of us have that competence. And when you look at our antecedents, our backgrounds, our pedigree, its impeccable.
""So I say to Nigerians, particularly PDP delegates, for if for whatever reasons you don't want me, take Abubakar Bukola Saraki as my brother.
"I believe that between the two of us, that the problems of Nigeria will be solved decisively," he concluded.
Subscribe for latest Videos