By Charles Agwam – Bauchi
Bauchi state government through the Head of civil service, Alhaji Liman Bello has urged civil servants and pensioners who were yet to receive their entitlements to exercise patience, following the closure of six microfinance banks in the state by the National Deposit Insurance Commission (NDIC).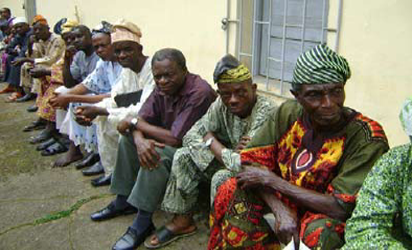 Addressing Journalists yesterday in Bauchi, the Head of Service said government had already paid the money to the liquidated banks before the sad news filtered in.
He appealed to the affected staff and retirees not to panic as National Deposit Insurance Commission has taken over the banks.
GEEP: FG disburses N15.2bn loans to 300,000 beneficiaries
According to him, "Forms are currently being distributed to the affected persons so that they would submit new account details through which they could be paid their entitlements.
"The affected civil servants and pensioners should open accounts in other banks of their choice and submit the details to their ministries, departments and agencies or the state pension board and local government pension board in the case of pensioners.
If they already have alternative accounts, they can also submit them so that they can claim their monies and be paid in subsequent months without problems".
Vanguard reports that the liquidated banks include, Garu Microfinance bank, Guddiri microfinance bank, Darazo microfinance bank, Misau microfinance bank, Warji microfinance bank and Itas Gadau microfinance bank located in different local governments of the state.