She is lying, says Elumelu
By Festus Ahon
THE lawmaker representing Aniocha/Oshimili Federal Constituency in the House of Representatives, Mrs. Amaechi Mrakpor has said that she lost her re-election bid after her rival, Mr. Ndudi Elumelu allegedly gave $1,500 each to over 500 delegates.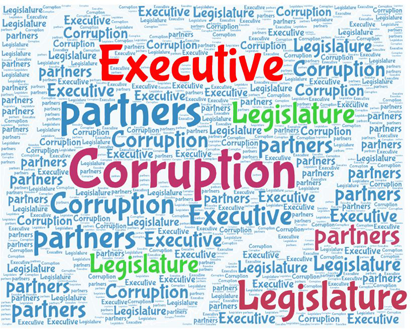 Rejecting the outcome of the Peoples Democratic Party, PDP primary election which saw her polling 226 votes, while Elumelu scored 266, Mrakpor accused the winner of influencing voters with money.
She said that there was an agreement to make provisions for delegates as was done for the Senate primary with each aspirant not exceeding a maximum of N100,000.
She said the agreement which put it at a limit of N100,000 was, however, deliberately violated by Mr. Ndudi Elumelu who she said enticed the delegates with $1,500 above the stated amount.
"On the night of October 1, some delegates from my local government informed me that Elumelu was giving delegates $1,500.
"I didn't believe it because before then, it had been agreed flowing from the agreement among the Senate aspirants that no aspirant should give any delegate more than N100,000 for their accommodation, transport, and feeding since they will be coming from rural areas.
"But on the night of October 1, I got a phone call that Elumelu was giving out $1,500 or N550,000 and I confirmed it.
" Elumelu came back and started campaigning to the delegates while voting was going on. After doing that, he brought out Ghana-must-go bags and started sharing jollof rice and chicken and nobody cautioned him.
"I was trying to be obedient. He shared about $800,000 and just yesterday morning, he went out again to share more money for breakfast. Nobody stopped him."
Meanwhile, Elumelu denied the allegation, saying: "There is absolutely no truth in her claim. "I never induced delegates with $1,500 each. Let me clearly state that I was seated from the beginning to the end, I could not have been campaigning or carrying rice to serve people.