Allegation unfounded — Osun Govt
OSOGBO — THE Osun State Government and Members of Osogbo Grammar School Old Students Association are at loggerheads with the state government  over alleged government's decision to convert certain portions of lands belonging to the school to other purposes other than education.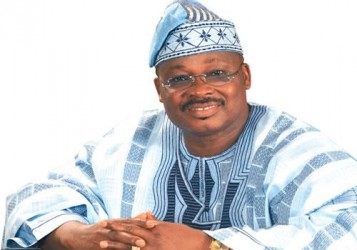 Following the take-over of the school by the state government, the school has now been renamed Osogbo High School.
Members of the school alumni are crying foul that the government had allegedly taken over the school games field being reconstructed by the association which has gulped some millions of naira.
They also alleged that it (the government) was about to convert the school farm to a market and had started allocating some portions of the lands to private individuals for what they described as different commercial purposes.
The spokesperson of the alumni association, Pa Joseph Aderemi Akinlade, who made the allegations in a chat with newsmen in Osogbo, said: "Government had initially planned to use parts of the land for a market, but we protested against it changed the decision. Now it has laid out some plots and given to some private individuals for private use and commercial purposes."
Allegation unfounded, says Osun Govt
But when contacted, the Commissioner for Lands and Physical planning, Mr. Akintunde Akinade, debunked the allegations.
He held that it was the left over lands belonging to the school that government is trying to put to other uses, instead of leaving them lying waste over the years.
Akinlade said: "Are they trying to say that government does not reserve the right to use its property for whatever purpose that pleases it? It is not a kangaroo arrangement. The land belongs to the state government. The school also belongs to the government. So, government can decide to use the lands the way it likes inasmuch as it serves the public interest," he said.
"Government erected electric polls in the areas about four years ago, but they didn't raise eye brows. Why are they now complaining that government is trying to bring more measures of development to the place? So, the complaint doesn't make sense at all.
"People are free to acquire the lands to develop them as estates and I don't think anything is wrong with that. It is a part of the infrastructural development that people are yearning for, the commissioner said."
Subscribe for latest Videos