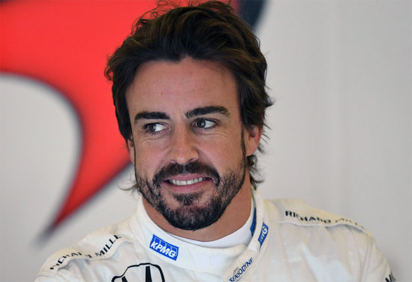 Fernando Alonso
Double world champion Fernando Alonso's departure from Formula One at the end of the season would reflect badly on the sport, fellow-Spaniard Carlos Sainz said on Thursday.
The 37 year Alonso, is leaving after four frustrating years with McLaren, who have not won a race since 2012.
The Spaniard last triumphed with Ferrari in 2013 but is still regarded as one of the quickest drivers who ranks among the greats.
"The fact that he is leaving I think is a big loss for Formula One," Sainz, the Renault driver who is taking Alonso's place at McLaren next year.
"It is something for Formula One and everyone to consider why one of the best drivers is leaving,
"And why we cannot have a bit more competitive grid where many drivers can fight for wins or for podiums."told reporters at the Mexican Grand Prix.
Since the 1.6 liter V6 turbo hybrid power units were introduced in 2014, only three teams have won races — Mercedes, Ferrari and Red Bull.
Force India's Mexican Sergio Perez is the only driver from outside those top three teams to stand on the podium in 18 races so far this year.
Last year, Williams' Canadian Lance Stroll was the only non-Mercedes, Ferrari or Red Bull driver to claim a top three finish.
Alonso, who won his titles with Renault in 2005 and 2006, is also competing in the World Endurance Championship with Toyota and won the Le Mans 24 Hours sportscar race this year.
The Spaniard, a Monaco Grand Prix winner, needs to win the Indianapolis 500 to become only the second driver after the late Briton Graham Hill to complete the so-called 'Triple Crown of Motorsport'.
He competed at Indianapolis last year and led before his car's engine expired.
Sainz, 24, said Alonso had been a major influence on his career.
"To manage to compete against him in the last four years has been a dream come true," he added.
Formula One's owners Liberty Media want to see the sport become more competitive and are working with teams and governing body on changes to help make that happen. (Reuters/NAN)