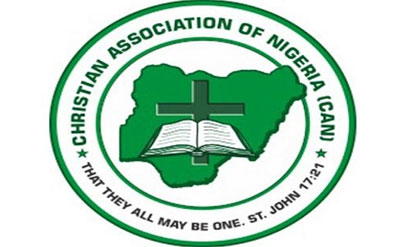 CAN
Worried by the spate of killings during the last governorship primaries of the All Progressives Congress (APC) in Akwa Ibom State, the state Chairman of the Christian Association of Nigeria (CAN), Rev. (Dr.) Ndueso Ekwere, has warned politicians against causing bloodshed and violence in the state under the guise of politics.
My crime against powerful APC stakeholders – Oshiomhole
He gave the warning during a visit by the APC gubernatorial candidate, Nsima Ekere, to the CAN Executive Council in the state on Sunday.
IGP's squad to probe alleged assassination attempt on Ekere
"We have witnessed peace, godliness and tranquility for the past few years. Let the peace continue. Let nobody, by the reason of anything, directly or indirectly, cause bloodshed and violence in this State throughout this period of electioneering as God will hold any such person or group responsible."
Rev. Ndueso Ekwere used the occasion to charge the governorship candidate and all political office seekers in all the political parties in the state to play according to the rules of politics, and to "honour God, reverence God, trust God and listen to God throughout this period of electioneering."
"If He speaks once to you, learn to hear Him twice because power belongs to God.
The CAN Chairman reminded Nsima Ekere that before his political career, there was Akwa Ibom State and the state shall still remain after his political career.
Warning against politics of hatred and campaign of calumny, he said "Therefore, let no politicking or electioneering scatter the state."
He stressed that no desperate, overzealous, power-drunk or self-centred politician(s) will drag the state back to the era of handouts and reign of tyranny.
Rev. Ndueso Ekwere concluded his remarks by citing a letter of Paul to the Philippians as recorded in Philippians 4:8 that, "Finally brethren, whatever things are true, whatever things are honest, whatever things are just, whatever things are pure, whatever things are lovely, whatever things are of good report, if there be any virtue, and if there be any praise, thing on these things."