Gov. Abiola Ajimobi of Oyo State has called on agricultural research institutes and farmers in the state to embark on demand-driven projects, based on specific demands by their consumers.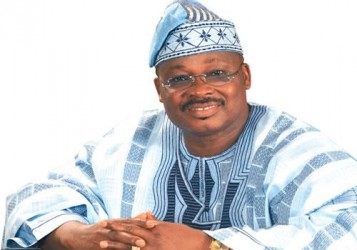 He made the call on Thursday in Ibadan while declaring open the state agricultural investment summit at the International Institute of Tropical Agriculture (IITA), Ibadan.
The News Agency of Nigeria (NAN) reports that the theme of the summit is 'Transforming Oyo State's Agriculture and Agro-Allied Industry: Private Sector Participation.'
Ajimobi, who was represented by his deputy, Chief Moses Adeyemo, noted that there was wide gap among farmers, consumers and processors, adding that such had hindered the desired agricultural development in the state.
The governor stressed that bridging the gap through demand driven agriculture would enhance the state agro allied industries.
"Effective collaboration among government, agricultural institutes, farmers, processors, agro allied industries, banks and other stakeholders in the agricultural value chain will enhance industrial development and provide food and employment for the populace.
"Such demand driven agriculture will also help address food insecurity, unemployment, retard in rural development and phase out obsolete technology," he said.
Mr Oyewole Oyewunmi, Commissioner for Agriculture, Natural Resources and Rural Development, also emphasised the need for demand-driven agriculture to meet the needs of the growing population.
"Agriculture is now demand driven. The farmer must produce for a specific purpose which will come from the end user. It makes agriculture more scientific and based on innovation and research.
"It optimises productivity and expands the economy. We need sustained agricultural practice to meet the needs of the growing population," Oyewumi said.
Various stakeholders at the summit advocated regular agriculture subsidies to engender mechanised and large scale farming.
Linda Amadi, Principal of Government Relations Coordinator, African Development Bank (AfDB), Mr Kenton Dashell, Deputy Director- General, IITA and Mrs Jackquelena Yawa of Diageo Company' Mr Ebenezer Boluwatife attended the occasion among others.
(NAN)