Rising Nigerian DJ, Hassan Kayode Bello better known as DJ Hazan has assured his fans in Nigeria and the world at large to watch out for more of his works.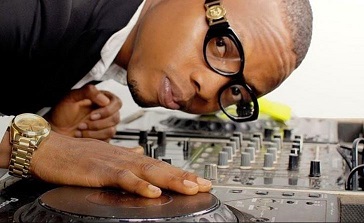 Talented DJ Hazan who has collaborated with the likes of Olamide and Patoranking continues to bring more creativity to Nigeria's entertainment industry, in a chat with journalists spoke about his love for music- how he started out as a rapper before falling in love with the art of disc jockey.
"I started off as a rapper in my secondary school days with the likes of Vector and General Pype . After secondary school, I developed more affection and love for music .Trust me, back then I listened to radio a lot and loved the way DJs back spin those records on radio. That was how my passion for deejaying was birthed",
The Mass Communication graduate of Lagos State University also revealed his frustrations about being a DJ in Nigeria.
Hazan noted that in his estimation, about 60 percent of Nigerians have respect for DJs .
"My frustration as a DJ is that sometimes Nigerians under-price our services. Being a DJ is beyond changing of songs. DJ equipment are expensive and  we shouldn't be priced like you are pricing tomato in a market. Outside Nigeria, DJs are treated like gods".
However, he stressed that his creative instinct has continuously distinguished him in the industry while noting that his fans should watch out for more of his mastery and mix of music with the art of disc jockeying,
DJ Hazan who has worked with Nigerian rapper, Olamide described the YBNL boss  as a very humble guy.
His words, "Olamide is very humble, he loves my song 'Early momo' featuring Patoranking. Shout out to Olamide, King Baddo".
DJ Hazan name became an household brand following the release of his dance-hall hit song 'Early momo'