…Pledges to deliver votes for APC
By Olasunkanmi Akoni
A group comprising Ndigbo leaders in All Progressives Congress, APC, Lagos chapter has constituted a new set of 10 man executives to pilot activities of Igbo groups for the party's victory in the 2019 general polls in the state.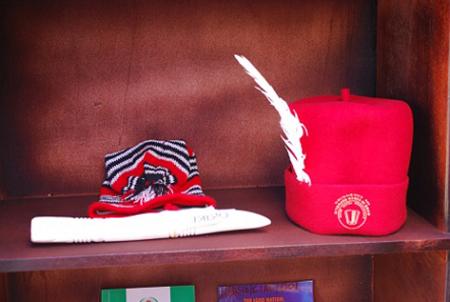 The group, which is the apex Igbo group in APC, therefore, called on the party leaders to shun any other groups beside the newly constituted body as endorsed by APC leadership.
The leader of the group and also Publicity Secretary of APC in the state, Mr. Joe Igbokwe who made the remarks at a media briefing in Ikeja, expressed disappointment over the groupings of some elements parading themselves as Igbo groups in the party with promises to deliver votes.
Some of the executive members of the new Igbo Group are :Hon jude idimogwu, Barrister Oby Onu,Chief Chris Ekwilo JP, (Representing AnambraState, EzeUche Dimgba Dimgba (Ezeigbo Ikeja) (Representing Abia State, Eze Nwachukwu Ezeigbo Lagos, Chief Baba Tata (Representing Imo State), Dr Mordi (Representing Igbo speaking people of Delta state), Mr James Uche Ugwu (Representing Enugu state) and Hon Unya Smart (Representing Ebonyi state).
2019: Gov. Okowa urges Deltans to stand for transparent, free, fair elections
According to Igbokwe: "It's very imperative to do this in order to refurbish, reposition, reorganize and rejig Igbo in Lagos politics.
"For the avoidance of doubt these are the new leaders of Ndigbo in APC Lagos. We have succeeded in putting this leadership structure together in order to present a united Igbo family to the leadership of APC Lagos for the good of the commonwealth.
"It has become imperative to do this in order to refurbish, reposition, and reorganize Igbo in Lagos politics. This is because we have noticed that all manner of people gather themselves every election year and go to extort money from the State, promising to deliver Igbo votes to our party in Lagos. Over the years we have noticed that these people are funny characters, fraudsters, interlopers and political entrepreneurs whose aim is to make money and nothing more.
Obaseki congratulates Oba Ewuare II on 2nd coronation anniversary
"While they enjoy their loot every election year the real people that work and vote for our party are left unrewarded. These political traders abandon their shops to reap where they did not sow.
"We have brought this matter before our National Leader Asiwaju Bola Ahmed Tinibu, the incoming Governor of Lagos State, Mr Jide Sanwo-Olu and the Chairman of the Party, Alhaji Tunde Balogun.
"We are therefore asking the APC Leaders in Lagos to recognize this body as the final bus stop for Igbo in APC Lagos. It is our wish that henceforth all matters pertaining to Ndigbo in APC Lagos will be routed through this body.
"On our own part, we promise to provide the required leadership, carry everybody along, be fair to all concerned, show commitment and finally mobilize our people for victory.
"The body of leaders will visit our people wherever they are: homes, markets, Churches, clubs, offices etc to sell our message. We are aware that a dream does not become reality through magic, it takes sweat, determination and heart.
"We are determined to do things differently this time around by providing the required synergy that will galvanize our people into action. Consequently this will lead to more votes for APC Lagos given our numerical strength here."