Benin – Mr Dennis Idahosa, a chieftain of the All Progressives Congress (APC) in Edo has appealed to members of the party, especially the aggrieved, to eschew personal ambition and work for the interest of the party.
Idahosa made the appeal in an interview with in Benin on Tuesday.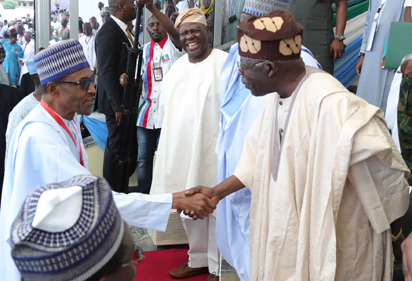 Idahosa won the House of Representatives primaries to represent people of Ovia Federal Constituency.
He commended the party leadership over the successful conduct of the primaries but stressed that the shortcomings arising from the primaries should be urgently addressed.
Idahosa, a former commissioner in the Edo, however expressed optimism that APC would triumph in 2019 general elections.
"While we understand that there is no perfect system in the world, as a result, we are not unaware of some ill feelings among our party faithful.
"Be that as it may, I want to personally appeal to those who may have one or two reasons to be aggrieved to sacrifice their personal ambition for the collective interest of our great party.
"No one man can do it alone, working as a team and with a common purpose, 2019 may just turn out to be another victorious year for us.
"We, both the victors in the primaries and those who didn't succeed, we need each other if 2019 elections are to be successful," he said.
Idahosa, who would be contesting against Ms Omosede Igbinedion, the incumbent and a younger sister to the former Edo Governor, Chief Lucky Igbinedion, assured that APC would win the election.
He said his decision to contest the Ovia Federal Constituency seat was the fact that the constituency had not had an effective representation in the person of the Ms Igbinedion.
Osahon was in the House of Representatives between 2011 and 2015, representing the Ovia Federal Constituency.(NAN)