By Victoria Ojeme
ABUJA—Workers in the Ministry of Industry, Trade and Investment, under the aegis of Association of Senior Civil Servants of Nigeria, ASCSN, are demanding the sack of the minister in charge of the ministry, Dr. Okechukwu Enelamah, accusing him of corrupt practices, high handedness, injustice and nepotism.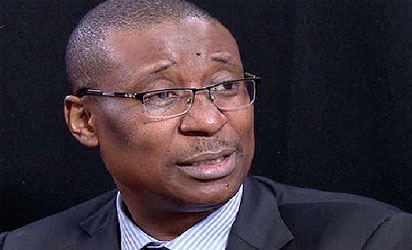 Chairman of the association in the ministry, Okonkwo Onwuyah, made the demand as the workers staged a protest at the ministry in Abuja, yesterday.
The workers also alleged that the minister had succeeded in duplicating and wasting resources through the creation of Nigerian Office of Trade Negotiation, NOTN, based on false memo or advice to the Federal Executive Council, FEC.
Efforts to reach the minister, yesterday, proved abortive as he was said to be out of the country.
Special Adviser to the Permanent Secretary in the Ministry, Babajide Oyetigun, also refused to comment on the matter
But Onwuyah said: ''Today, the minister has also killed the Trade Department and rendered commercial and trade officers redundant.
"We are also demanding that all outstanding payments since 2014 till date be prioritised on first come first serve basis for payments, training and welfare needs of workers must be concluded before the end of December 2018, services of consultants be withdrawn with immediate effect, timely conduct of promotion exercise should be observed, all cases of conversion   and upgrading pending in the ministry and with Head of Service, HOS, and FSCS should be worked on to ease off delays.''