By Chinonso Alozie
OWERRI—THE mode of primaries for Imo State All Progressives Congress, APC, has continued to generate reactions just as the Imo state chairman of APC, Mr Daniel Nwafor yesterday said the National Executive Council, NEC, was aware of the decision on the adoption of indirect primaries in the state.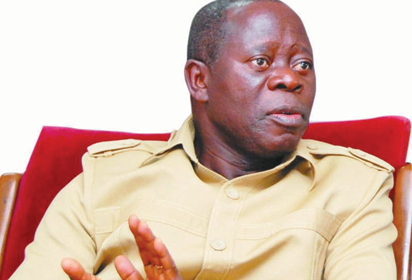 Nwafor spoke in Owerri  at the state secretariat of APC in a meeting with stakeholders of the party.
This is coming a day after the Imo Allied Forces called for direct primaries in the state.
Nwafor said: "We have communicated to the National Executive Council of APC, the decision of the SEC adopting indirect primaries for the party. It is a decision of the APC stakeholders.
"Let me also tell you that it is only Uche Nwosu we are aware that had picked the governorship form under APC from Imo State.
Daniel argued that some people who were calling for direct primaries as against the decision of the State Executive Council, SEC, are not members of the party.
"Hope Uzodinma is not a member of APC. The ward chairman of Omuma where he came from has not informed us that he has registered with them, likewise the LG chairmen. Even Hope has not declared on the floor of the senate.
"We  warn senator Hope Uzodinma to stop parading himself as a member of APC as he is yet to be recognised at the ward and local government level of the party."