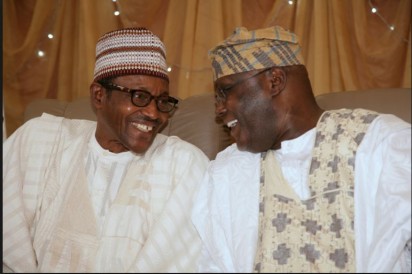 By Ben Agande, Kaduna
A group of Northern women, Kaduna Women Network Consultative Forum have vowed that they will neither vote for President Muhammadu Buhari of the All Progressives Congress (APC) party nor Atiku Abubakar even if he emerges as the Peoples Democratic Party's (PDP) candidate for the 2019 presidential election because they have nothing to offer women.
Instead, the women who met in Kaduna Tuesday said they would rather mobilise for any female candidate that may emerge from any political party.
National President of the Forum, Zulai Shehu Bello stated this while speaking with Journalists after a one-day sensitisation program for women ahead of the 2019 elections on their decision.
The program with the theme,"'For a better Nigeria, vote women" was organised by the National Democratic Institute (NDI).
According to Bello, women are natural leaders and come 2019 presidency, they would mobilise and work for any credible female presidential candidate that would emerge ahead of the presidential election.
She added that the Forum had since its formation reached out to other Nigerians on the concern on the current male dominated politics in the country.
"if we have a credible female woman vying for President, we will vote for the woman as President and not Buhari or Atiku."
She said the essence of the programme was to sensitize Nigerian women on the need for them to support their colleagues in the 2019 general elections across the country.
"we need women to partake in politics. "We are reaching out to women to come out and vote for Nigerian women.
"We want women in elective or appointive positions. That is why we are here and we are asking eligible Nigerians to come out and vote for women," she added.