THE administration of Governor Ifeanyi Ugwuanyi of Enugu State, in keeping with its mandate to provide and maintain infrastructure in the state, has commenced comprehensive repairs of  potholes on urban and intercity roads in the state.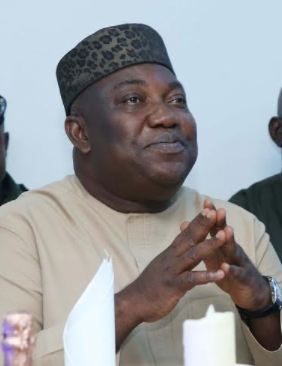 The areas undergoing maintenance in Enugu metropolis, at the moment, include Ogui Junction; Otigba Junction; Savage Crescent, G.R.A and Damija, Trans Ekulu, among other locations.
A statement by the Commissioner for Works and Infrastructure, Engr. Greg Nnaji, explained that the maintenance work might cause disruption of free flow of traffic as well as restrictions on some affected routes, appealing to motorists and road users for caution and understanding during the period of the exercise.
Nnaji added that Ugwuanyi, in the interim, has directed the Ministry of Transport and the traffic control officers to ensure effective management of traffic in the affected areas for ease of transportation.
He therefore, assured the people of the state and road users that the maintenance work will be completed in record time to allow free flow of traffic.
Recall that the state government, a few weeks ago, approved the immediate and comprehensive repairs of emerging potholes on urban carriageways in Enugu and Nsukka, including the intercity roads "to ensure adequate maintenance and sustainability of our roads for safe passage at all times".
The government disclosed that the state's Ministry of Works and Infrastructure Operations Team had taken inventory of potholes at the various locations and made adequate provisions for on-the-spot remediation works.
It added that the repairs will be carried out simultaneously at the different clusters/zones for effective impact and aggressive maintenance campaign, in keeping with the state government's urban renewal agenda.