All is now set for the 2018 Life In My City Art Festival, LIMCAF grand finale. And as part of steps to give the festival the attention it deserves, the organisrs have appointed Prof. Frank Ugiomoh, art historian, sculptor and printmaker as the Chairman of the 2018 Life In My City Art Festival National Jury Panel.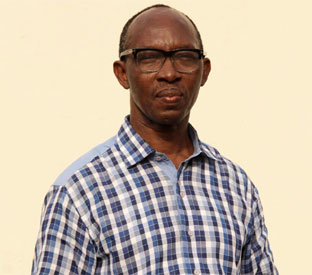 This was disclosed by Dr Ayo Adewunmi, Art Director of LIMCAF following a meeting of the Organising Committee of the Life In My City Art Festival recently.  According to Dr Ayo Adewunmi, Art Director of LIMCAF, "in view of the growing stature of the festival and the continued impressive growth of interest by young artists from all over the country, the Committee has gone to great lengths as always to appoint a jury made up of highly respected academics and reputable studio practitioners."
Ugiomoh is Professor of Art History and Theory in the Department of Fine Art and Design, University of Port Harcourt, Nigeria. His research and publications focus on historiography and methods in African art history as well as on criticism of modern Nigerian art.
Other members include: Ayo Aina, an acclaimed Nigerian painter, muralist and multimedia artist.
Blaise Gundu Gbaden, Ph.D . Lecturer and the substantive Head of the Department of Visual and Creative Arts at the University of Maiduguri.
Ngozi Omeje-Ezema,  a former LIMCAF overall prize winner and a 2005 Fine and Applied Arts graduate of the University of Nigeria, Nsukka.
Odun Orimolade, a multimedia artist, academic and writer that engages her practice in a multifaceted perspective of trans-disciplinary approaches, research and collaborations.
Fide Udenta studied Fine Art with bias in Painting and Art History. He is currently a chief lecturer and Director of Academic Planning.
Nicolas Michelland,  Director of Alliance Française Ibadan, the French cultural institution as the then Deputy Director in Enugu. Michelland was one of the initiators of LIMCAF, helping to give it form and impetus from the French side along with the founder's company, Rocana Nigeria Limited and the Pan-African Circle of Artists and Chike Obeagu (LIMCAF Curator 2018), a multi-talented artist who finds creative expression through painting, photography, installation art, and poetry. Obeagu trained at the University of Nigeria, Nsukka, where he obtained a Bachelor of Arts and Master of Fine Arts degrees in 1998 and 2003 graduating with magna and summa cum laude respectively.