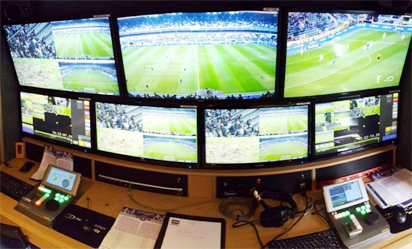 VAR
UEFA has confirmed the use of video assistant referees (VARs) in the Champions League from next season and plans to use them at Euro 2020, European soccer's ruling body said on Thursday.
UEFA's executive committee agreed that the VAR system would be used in the final qualifying round, the group stage and the knockout stages of next season's Champions League.
"We are confident that introducing VARs in August 2019 will give us enough time to put in place a robust system and to train match officials to ensure an efficient and successful implementation of VAR in the Champions League," UEFA president Aleksander Ceferin said.
Ceferin had announced UEFA's intentions of using the system next season at an event in Monaco last month.
UEFA said in a statement that it planned to subsequently use VARs at the Euro 2020 tournament and in the Europa League, from the group stage onwards, in the 2020-21 season. (Reuters/NAN)