…Train criss-crosses Nigeria
By Nkiruka Nnorom
Three Crowns Milk Mum of the Year (MOTY) 2018 has now entered the voting stage.
Ten fit, smart and super cool mums have already made it to this stage with three of them emerging from Lagos State, two from Oyo State while one mum emerged each from Ogun State, Kaduna State, Rivers State, Enugu State and Abuja, FCT.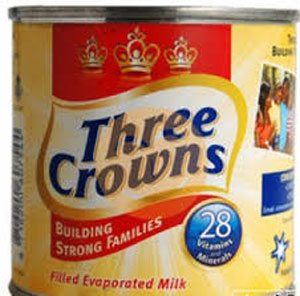 They are Rita (Enugu State), Ebunoluwa (Ogun State), Pauline (Abuja), Abimbola (Oyo State) and Mosunmola (Lagos State). Others are Adebisi (Kaduna State), Adaobi (Lagos) Jennifer (Port Harcourt, Rivers State), Esther (Oyo), and Florence (Lagos).
All the above mentioned top 10 qualified mums are to be voted for and will also partake in a series of FIT, FUN and SMART activities at a grand finale in the first week of October where the top 3 mums will be selected by a panel of judges and crowned winners.
It would be recalled that the iconic brand has, since 2015 celebrated the unique role a mother plays in the family especially by ensuring a healthy nutrition for the mums and family, very much in line with the pay-off line, "Healthy Mums, Happy Families" which it has adopted since its re-launch in 2015 and which defines its role to enable mums take extra care of themselves by eating right and keeping fit.
With this year's MOTY campaign coinciding with the 30th anniversary of the leading brand in the Nigerian market, Three Crowns raised the stakes in its MOTY campaign for 2018 as the Senior Brand Manager, Mrs. Omolara Banjoko, disclosed to news men at the commencement of the campaign that three mums would win the grand prize at this year's edition, instead of just one mother as was hitherto the case. Their grand prize, according to Banjoko, is a grand trip to Dubai in the United Arab Emirate.
NAF deploys special forces to enhance security operations in Bayelsa
As the quest for the emergence of the winners at this year's edition of the campaign gathered momentum, the Trade, Shoppers and Consumers Promo of the flagship brand from the stable of Nigeria's No. 1 dairy company, FrieslandCampina WAMCO Nigeria Plc criss-crossed the country since the flag off of the campaign in July.
To date, the campaign train has berthed at such locations as Shoprite at Ikeja, Lagos; Ikeja Along, a neighbourhood also in Lagos State; Douglas Axis, an Imo neighborhood in Imo State; St Joseph Catholic Church, Mbaise, also in Imo State; Agodi gate, a neighbourhood town in Ibadan, Oyo State; St Joseph Catholic Church, Ekwulobia and SS Peter & Paul Parish Isuofia, Aguata LGA, both in Anambra State as well as Ojude Oba in Ijebu-Ode, Ogun State.
It was an all-out excitement among consumers at the various locations where the promo has been activated to date. The brand was eulogized, both for its quality and health benefits and the ingenuity behind its Mum of the Year initiative, which, according to consumers, has been a first-of-its-kind in Nigeria.
According to Ebele Chikezie, an Aguata, Anambra State based market woman, Three Crowns Milk has endeared itself to her family and has become very popular with people in her neighbourhood through its creamy, low cholesterol content while its Mum of the Year campaign has further boosted its popularity. This, she said, had boosted her sales of the product consistently.
To Mrs. Ayodele Sonuga, a large scale supermarket operator in Ijebu-Ode, Ogun State, the exceptionally beautiful packaging of Three Crowns Milk which, makes it to always attractive and beautiful has always added extrinsic values to the intrinsic qualities of the brand, such that the product has remained in very high demand by her customers. Commenting further, Sonuga said, "Three Crowns has even gone several steps higher by wowing us with its Mum of the Year competition these past three years".
Perhaps the most revealing of the consumers was Mr. Adewale Aransiola, a Lagos based auto mechanic who, coming across the promo train at Shoprite, Ikeja, disclosed that while he had routed for his mother to participate in the Mum of the Year 2018 campaign, he encouraged his three children (a male and two females) to route for his wife (their mother) in the campaign.
In his words, "I very much desire for one member of my family, nuclear or extended to win the prize. Nothing can pay us more for our ardent patronage of the brand over the years. But, then, I know that it is not automatic. One can only wish and or pray".
The brand further disclosed that voting lines will be opened to members of the public between September 24 and October 1, 2018 and will be free for the first 500, 000 voters, while network charges/rates shall apply to subsequent voters. However, all website votes, likes and clicks are free.