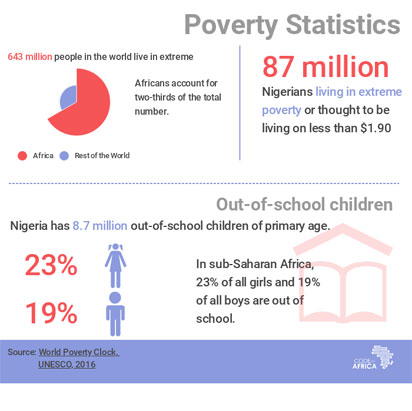 In their dozens, they flock to the innocuous Okobaba Destitute Home, located in the heart of Lagos in Ebute Metta.
Their quest for shelter life draws the lepers, the blind and the crippled to the place. Their plight is palpable. They survive begging for alms, hawking and menial jobs. Have they found a better life? Juliet Umeh reports.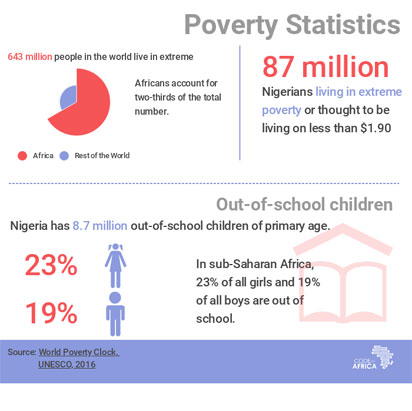 Nasir Abdulraman readily tells anyone that cares to listen that life has been unkind to him. It was mid-morning on a Monday sometime in May 2018 that he lamented his plight as he pushed his physically challenged mother around the Yaba axis of Lagos as they went in search of their daily bread.
Fourteen-year-old Nasir is not in any formal school. Neither he nor his mother can speak a word of English. They are not even able to express themselves in pidgin. But the teenage boy is not bothered as because he is aware he does not need Queen's language to beckon on passersby.
Adam Osman tale of survival as refugee from torture to high school
Nasir is one of the many teenagers that are permanent residents of the Home who daily, dare the scorching sun to beg on the streets of Lagos amidst the heavy traffic in order to cater for their basic needs, and in extreme cases, fend for their respective families.
They move out in droves with their handy plastic for collection of alms, the children who are assisting to push the cripple or direct the blind relatives were all on top of their games.
The residents in the home obviously contributes to the estimated 87 million Nigerians said to be living in extreme poverty or thought to be living on less than $1.90 a day according to findings by the World Poverty Clock which was compiled by Brookings Institute.
The report showed that more than 643 million people across the world live in extreme poverty, with Africans accounting for about two-thirds of the total number.
"In Nigeria, as with other countries on the continent, that figure is projected to rise by the end of 2018, there will probably be about 3.2 million more people living in extreme poverty than there are today," the researchers write.
In a country where the able bodied can hardly feed or take care of themselves with over 80 percent of the population living below the poverty level, what then is the fate and hope of survival for these people who are mostly physically challenged?
Seriki Adamu Abdullahi is the chairman of Lepers in the home. The 74-year-old who sustains his family with the proceeds of begging is married with three children and has 13 grandchildren.
"I have three children, two girls, one boy and 13 grandchildren. I have no work apart from begging. I don't go anywhere; from here I go to my room. There are some people that walk around but because I am the leader, I don't go anywhere. The people that come here help me. Before we came here, we all slept in the market at Kano Street, Yaba before Buba Marua built this house for us."
Oblivious of the law that prohibits begging and hawking in the streets of Lagos, Abdullahi expresses his worries: "People from this our community are been arrested in town indiscriminately and they pay N25, 000 to be released. They arrest our children that push trucks, hawks and they will collect everything they have. We need help in this place; we don't have anything except God."
Abdullahi's story is not different from that of the chairmen of the blind and cripple, Alhaji Adamu Jibrin, and Ahmadu Abunaka respectively. Abunaka decried lack of government presence in their home and their continued discrimination by the society.
Conversely, the Secretary of the home, Mohammed Baba, also a leper, condemned the violation of the law against street hawking and begging. "We know that there is a law that we shouldn't go outside to beg but when there is combination of people like this, there are bound to defaulters."
Challenges
One major problem facing the community is population explosion. With the daily influx of other destitute into the Home, the facilities meant to accommodate less than 500 people is being utilised by more than 2000 people struggling for space in the 118-room hostel. More worrisome is the uninhabitable nature of their dilapidated hostels. Families are allocated rooms and more than 10 family members could be occupying a room.
For them, having many children is an indication of a man's fertility and as a result they have no control on child birth. This belief is exemplified by a washer, Issa Ali, whose two wives and five children live in one of the rooms.
With his second wife expecting her second child, Ali says he hopes to have 30 children and beat his father's record of 26 children. Another occupant, Sanni Idris also known as Metakalawa, shared the same opinion. Metakalawa has two pregnant wives and nine children.
Groupings
One peculiar attribute of this destitute home is their categorization of themselves according to their health challenges. There is a leader for each group for accountability.
For instant, among the blind people, they have 700 registered members and are headed by Alhaji Adamu Jibrin. The cripple have over 1500 registered people and have Seriki Ahmadu Abunaka as their chairman.
The lepers have Seriki Adamu Abdullahi, as their chairman with 500 registered members. But Vanguard's findings revealed that not all the occupants are registered as people move into the home unannounced.
Health situation
Findings showed that poor hygiene is a major problem. The pile up of dirt and the stench that emanates from the dustbin, soaker way and dirty gutter pose serious health hazard for the inhabitants.
Metakalawa told Vanguard that their major health challenge is malaria as the environment is more of a breeding ground for mosquito. Secondly, the poisonous odour that emit from the suck away any time it rains is another source of concern for the inhabitants which have resulted in frequent stooling.
The chairman of the crippled corroborated the statement saying blackouts made sleeping difficult. The plight of women is even more traumatic. They usually put to bed at home. Ali, whose second wife is expecting a baby said their women deliver at home because most of them cannot foot private hospitals' bills.
"There is one Mama, Iya Hadiza, who handles the women and she is tutoring other women in the act. But when the Mama hasn't come, any nearby woman can do it. It is still that woman who will help my pregnant wife," Ali stated.
A Scourge and Help
According to the United Nations Educational, Scientific and Cultural Organization, UNESCO, Nigeria has 8.7 million out-of-school children of primary age followed by Pakistan (5.6 million), India (2.9 million), Sudan (2.7 million), Ethiopia (2.1 million) and Indonesia (2.0 million). Obviously, children from this home is contributing generously to this number because majority of them are at home and without any form of education.
However, it's not all gloomy for these children as individuals and non-governmental organizations are assisting in the area of health and education. One of such persons is Mrs. Akhere Akra, who established a Foundation in memory of her mother. She told Vanguard that after she quit her job as a Chemistry teacher at Greenwood Park View, School, Ikoyi, Lagos, she delved into full time charity work. Akra, felt the children need more than food.
She, therefore, introduced an informal education in the destitute home in June 2017 which she tagged: 'The Prosperous Children Education Project.'
"The project is to renew their hopes. They are about 300-500 and I have a few volunteers, who take turns to come here. We have a minimum of 150 in a class and we decided to split them into age groups.
"With education, love, inclusion and acceptance, they will prosper as opposed to stigmatization, segregation and luck them in at the home and be calling them destitute. So far, we have integrated 11 pupils into primary school and more are also willing to go. Now we have about 40 to 50 of them who now attend adult education in the evenings," Akra explained.
Stigmatization and discrimination
According to them, they have constantly witnessed stigmatization in the hospital, schools and larger society. Chairman of the crippled lamented, "More disturbing for us is the discrimination we face at the hospitals especially government owned hospitals and as result, we prefer using private hospitals where we are charged exorbitant rates.
"When any of us falls sick, we contribute money and take the person to the hospital and so far, over 200 people have died including women and children since I became the Seriki." Akra explains more: "The stigma will not just end if the teachers who claim to be teachers are also stigmatizing them. One told me to tell them not to come and infect their children, let them bath well. The second day one of the girls had eye pencil on her face and she slapped her. This is somebody that is just integrating into a new environment. Things should be done in phases."
Role of Government
However, the Lagos State Government through the Commissioner for Youth and Social
Development, Agboola Dabiri, told Vanguard that government is doing everything to make the community habitable. In addition, he said they regularly clear the refuse there to avoid any possible disease outbreak. He also said they regularly fumigate, disinfect the place and supply them with toiletries. Dabiri attributes the large population at the camp to the situation in the Northern part of the country which has seen these northerners relocating to other safer part of the country.
"The place is not meant for that population but there is nowhere we can drive them to. As I am talking to you, people still come there; they deliver there, so they have generations there.
People are using Lorries to bring them there on daily bases and Lagos state government is so compassionate.
"The new thing they are doing now is that the pregnant ones come from their states to deliver in Lagos and they eventually stay. Severally, we've gone to rescue those in danger," Dabiri lamented. Dabiri however, denied the allegation that they are being discriminated against at the public hospitals.
This story/investigation was made possible with support from Code for Nigeria's WanaData programme