By Naomi Uzor
The Standards Organisation of Nigeria (SON) and other relevant stakeholders have reviewed standards to revive Nigeria's ailing paper industry.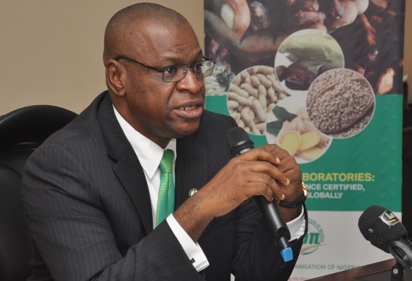 Director General, SON, Osita Aboloma, at a technical committee meeting on standards for the pulp and paper industry in Lagos, explained that the committee meeting was to ratify the requirement of standards that a group of experts have already worked upon, emphasizing the need to review standards for the products.
He harped on the need for the nation's paper industry to be abreast of global technology and standards in order to be competitive with similar businesses across the world.
Aboloma stated: "We need standards to guide some technical issues related to these products, perhaps this is what has been causing the collapse of some of our giant paper mills in the country, but with the set of these new standards, it would go a long way to revive some of our ailing industries. Controversies will be resolved with ease because we have a source of reference and the review will make us to be in tune with global best practices."
Represented at the meeting by Deputy Director, Standards Development Directorate and Group Head, Chemical Technical Group, SON, Agboola Afolayan, Aboloma said several technical committee meetings have been carried out in different sectors of the economy to provide relevant standards available to all the sectors of the economy. "Every sector needs standards for its operations to ease ways of doing business and promote trade," he added.
Earlier, Chairman of the Technical Committee, Dr. Chima Igwe who is also the Director Chemical, Fibre and Environmental Department, Federal Institute of Industrial Research, Oshodi (FIIRO), said without standards, quality products will not exist, pointing out that the meeting would help to review existing and develop new standards for paper and allied products.