Former special assistant to Governor Nyesom Wike of Rivers State and a lawyer, Mr Solomon Bob has faulted Independent National Electoral Commission, INEC's declaration of the gubernatorial election in Osun State as inconclusive, saying that it was akin to attempting to reinvent the wheel.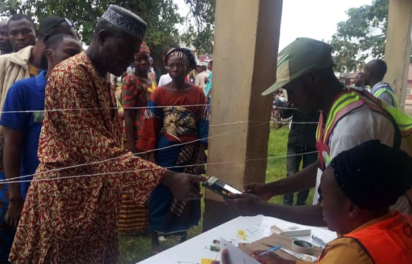 He said, "It constitutes an audacious assault on the Constitution of Nigeria, particularly section 179(2). It also violates the clear provisions of section 69 of the Electoral Act.
https://www.vanguardngr.com/2018/09/osun-nuj-cso-accusses-inec-of-double-standard/
"A reading of these provisions would show that for purposes of determining a winner in an election, only lawful and valid votes matter, not cancelled or invalid votes.
"INEC cannot rely on its guidelines or any subsidiary legislation to override the provisions of Nigeria's supreme law – the constitution. INEC is not an elections tribunal and cannot perform the functions of one by delving into cancelling and uncanceling votes.
"When votes are cancelled they remain cancelled and only a tribunal or court can decide otherwise. As the law stands, a winner has already emerged in the Osun polls and that's the candidate who met the requirements of spread and plurality in lawful votes cast – Senator Ademola Adeleke."
https://www.vanguardngr.com/2018/09/2-years-after-air-peace-to-resume-lagos-asaba-route-flight-oct-8/
Subscribe for latest Videos