By Jude Ndukwe
Ever since his emergence as Senate President, Dr Bukola Saraki has been the undeserved target of mudslinging, character assassination, frivolous court cases, undue media trial, harassment and humiliation, propaganda, half-truths and outright falsehood among other shenanigans aimed at cowing and arm-twisting him to force him to bow to the whims and caprices of a powerful cabal operating with reckless abandon both within the presidency and the All Progressives Congress, APC, his only sin being that he contested and won the senate presidency against the pleasure of some self-crowned kingmakers, an action well within his rights.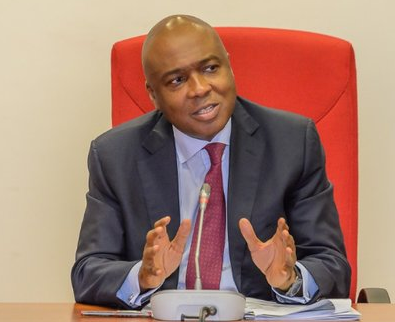 Despite all this, Saraki has proved to be a master in the game, always well ahead of his detractors and flooring his traducers at every round of the attack brought his way, no matter how vicious. They have initiated some of the most ridiculous trumped up charges against him and dragged him from one court to the other in order to wear him out and force him to surrender, but he was always roundly defeating them and reemerging with renewed strength.
At a point, Saraki thought he had had enough. It was against sound reasoning to remain in the same party with a group of relentless persecutors and oppressors; a group of people that have no respect whatsoever for citizens and their rights; a group of people who, in order to continue to trample upon the rights of the people, disingenuously attempted to subjugate the rule of law to their warped interpretation of national interest; a group of people famed for the flagrant disobedience of orders of courts of competent jurisdiction; a group of people whose lopsided appointments have left Nigerians from large sections of the country wonder silently and complain aloud, asking if they are still part of the country; a group of people whose infamous fight against corruption is selective and therefore ineffective; a group of people whose incompetence and ineptitude have left innocent, helpless Nigerians including women and children to be savagely hacked to death repeatedly by terrorists in Plateau, Benue, Zamfara, Nasarawa, Taraba, Southern Kaduna etc while, instead of arresting and prosecuting them, they have made excuses for the perpetrators and explained away with pomp and ceremony their murderous escapades.
Despite all their intimidation and attacks on citizens and institutions including judges and the judiciary, lawmakers and the national assembly etc, they had intended for people to catch cold whenever they sneezed, but it was not going to work with Saraki.
They have even wondered how the Senate President has been able to retain his seat for so long despite all the federal might and resources deployed to unseat him to the extent that several APC leaders including the ruling party's chairman, Adams Oshiomhole, was even reported to have sworn to muster every available resources to remove Saraki as senate president.
They are bewildered by the man's ability to have effectively managed the national assembly and all the diverse political and institutional interests therein.
Now, that the same man they could not defeat or unseat for three years despite dedicating huge resources and time to has declared for president on the platform of the leading opposition Peoples Democratic Party, PDP, the fear of Buhari, Oshiomhole and the APC as a whole, seems to have heightened. The belief in their circles is that Saraki's political stature has so grown that he has fast become a leading favourite aspirant in the PDP to the extent that shortly after he defected back to the PDP, the party did not even think twice before officially crowning him the Leader of the party. The confidence reposed in him is so unshaken that he was also appointed to lead the party's campaign council in the forthcoming Osun State election.
Reports also have it that the senate president has since emerged a leading favourite presidential aspirant among the governors on the platform of the PDP.
With his pedigree and knack for flooring the presidency and the APC in every battle they have engaged him in, there is no doubt that this development of Saraki as a leading presidential aspirant in the PDP has further made them upset, sad and jittery. They are obviously losing sleep and having nightmares over it.
It is expected that, as usual, in order to intimidate and cow him as a step towards getting him to step down from the presidential race, all manner of tricks which Nigerians have known APC for would be tried on him afresh. It will not be surprising if we hear that the EFCC has been unleashed on him after their failed multiple attempts to nail him at the Code of Conduct Tribunal. They may also "dig up" fake and imaginary financial infractions probably going as far back as when he was governor of Kwara State, after all, they did that with their failed CCT phantom charges against him. Of course, even they know his sterling qualities and capacity, hence, they did all they could do to persuade him not to leave their party. But he had to!
No doubt, Saraki represents a fresh idea and a new way of doing things. With his level of education, exposure and experience as a democrat especially in managing diverse interests successfully, and respecting the rights of citizens – having suffered gross abuse himself – guaranteeing their freedom and growing Nigeria, something which APC has not been able to do having been given the opportunity, Saraki is fast becoming a favoured aspirant among Nigerians, the kind they have surely been missing. This is why he has since become APC's nightmare and the presidency is now in mortal fear of him to the extent that they will do all they can to stop him, but he is certainly among the few adequately prepared to defeat APC no matter what they throw at any aspirant. He has done that multiple times before, he can do it again.
No matter what anybody does, the fact remains that no one can stop an idea whose time has come. The time for the idea to grow Nigeria has finally come! APC should not waste our resources trying to stop it. They can't!