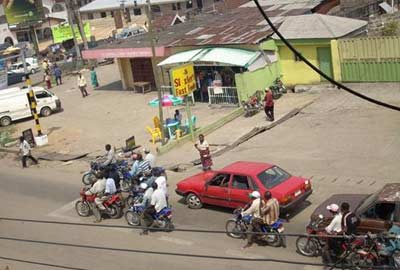 Sapele town
The people of Sapele/Okpe community of Delta State have warned political parties and the State government against fielding their respective candidates for House of Assembly from Sapele rural, an area they say has produced elected and appointed representatives for the entire community for the past 25 years to the deprivation of Sapele Urban.
https://newlive.vanguardngr.com/2018/09/abia-to-establish-sme-microfinance-bank/
The community in a statement by the Chairman, Sapele-Okpe community, Mr Patrick Akamovba, noted that in the spirit of democratic ethic, Sapele Urban with 8 and a half wards, ought to have produced both elected and appointed government officials for Sapele but much to their chagrin, Sapele rural with two and half wards have dominated the political space.

The community which also lamented the situation in the area accused the Sapele political leadership of turning a blind eye to the political equilibrium, describing it as a misnomer and flagrant abuse of political power.
They said: "This is a new dawn and the people of Sapele urban have been jolted from their slumber and we have resolved that any political party that fails to field a candidate from Sapele urban stands the risk of losing our voted enblock.
https://newlive.vanguardngr.com/2018/09/two-drown-as-flood-sacks-over-30-rivers-communities/
"We believe our warning if ignored, will spell doom for any political party in the area that goes against our position as we have taken a united stand on this resolution."
They added that till date, that out of 9 council chairmen so far elected, rural produced 7 including the incumbent, the rural also have produced all members of House of Rep and House of Assembly, including the two DESOPADEC Commissioners.
They equally observed that all political appointee from the Delta state current government expect from none-indigenes resident in Sapele are all from Sapele rural, nothing that they are prepared to address this anomaly with their PVCs in the nest elections.