By Nkiruka Nnorom
The Nigerian private sector maintained strong growth in August 2018 as business conditions across the sector continued to improve at a marked pace, according to the Stanbic IBTC Bank Purchasing Managers' Index (PMI).
This performance represents a further extension of the current phase of growth recorded since 2017, as the rates of expansion in output, new orders and employment all remained strong and broadly unchanged from July.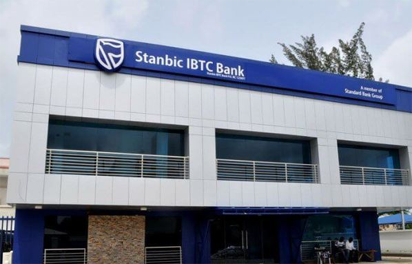 The headline PMI broadly remained unchanged at 56.1. Readings above 50.0 signal an improvement in business conditions, while readings below 50.0 indicate deterioration. In terms of inflation, the survey showed that input cost pressures faced by firms eased to a six-month low in August. Meanwhile, firms capitalized on strong demand by increasing selling prices at a solid pace.
At 56.1 in August, broadly unchanged from 56.0 in July, the report indicated that the latest figure signaled strong overall expansion, albeit below the average seen in the year-to-date. Business conditions have improved continuously on a month-by-month basis since January 2017.
Commenting on the August survey findings, Economist at Stanbic IBTC Bank, Gbolahan Taiwo, said: "The August reading of the Stanbic IBTC PMI, broadly unchanged at 56.1, firmly suggests that the PMI has peaked at the 59.1 reading recorded in May. That notwithstanding, we continue to see a moderate level of growth in business conditions for the private sector. We note the improvement in the staff costs index which showed a reading of 52.3 vs 50.9 in July. As the recently released quarter two, Q2, economic growth numbers showed, overall aggregate demand remains weak evidenced by the contraction in the wholesale and retail sector. Hence, we reiterate our position that a broader wage recalibration and improved private sector credit would be key in further unlocking growth in the economy."
The survey also showed that the average cost burdens increased at a softer pace in August, while the latest rate of input price inflation was the weakest since February this year. Nonetheless, higher raw material and staff costs kept inflation above the survey's long-run average
"In response to higher output requirements, Nigerian private sector businesses increased their purchasing activity at a sharp rate in August. However, the rate of growth was the lowest since November last year, following a string of record-breaking expansions. Pre-production inventories also built-up at a strong pace.
"Continuing the sequence of growth registered since June, foreign demand for goods and services produced in the Nigerian private sector increased once again in August. That said, the rate of growth eased and was the softest seen in the aforementioned period," it added.