—-Says good leader won't allow his people suffer
By Johnbosco Agbakwuru
PRESIDENT Muhammadu Buhari has said that his election victory in 2015 was made possible by the ordinary people in the society and boasted that even pregnant women in labour will deliver and still rush to vote for him.
He has also accused the elites of turning blind eyes to the alleged looting that took place in sixteen years the opposition Peoples Democratic Party, was in control of the federal government.
Speaking while interacting with Nigerian community in the United States of America, on the margins of the 73rd United Nations General Assembly in New York, President Buhari said if re-elected in the 2019 election, to spend another four years, "I will leave some difference in that office."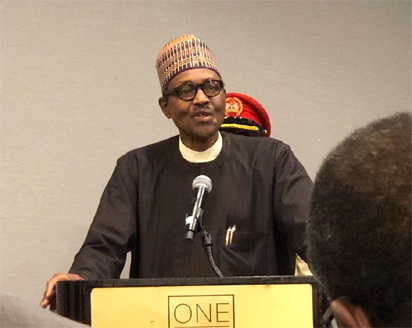 He expressed regret that the elites allowed Nigeria to be mismanaged for 16 years of PDP rule, without raising a voice in consternation.
He stated that "Under the PTF (Petroleum Trust Fund, of which he was Chairman), we did roads from Lagos to Abuja, to Onitsha, to Port Harcourt. Since then, the roads were not done, between 1999 and 2015, yet the elite did not say a word.
"I was called Baba Go Slow. Those who were going fast, where did they get to?
"In 1983, military officers gathered, and made me Head of State. I packed the politicians into jail, told them they were guilty until they could prove their innocence. We seized what they had looted, but after I myself was put in detention, the politicians were given back what they had looted. How many elite complained about that?
"Three times I contested elections; three times I went to court after the elections were rigged against me. No justice, but I said 'God dey.'
"It was mainly the ordinary people that stood by me. That is why I am always conscious of them. They are my constituency. Even pregnant women on the queue would fall into labour, go to have their babies, and still come back to vote for me. I will keep doing my best for the country."
The diaspora Nigerians, in their scores, are top flight professionals, drawn from fields like medicine, engineering, sports, the arts, investment, academia, politics, agriculture, transport, education, publishing, and many others. Most expressed the wish to come back home, and contribute to the change making a headway in Nigeria. To which the President replied:
"You are contributing to this great country (America). If you want to help back home, invest in education in your constituencies. If you educate people, they won't then accept nonsense from anybody."
President Buhari in a statement by his Special Adviser on Media and Publicity Chief Femi Adesina, said the administration he leads has by and large kept faith with its three key campaign promises; to secure the country, revive the economy and fight corruption.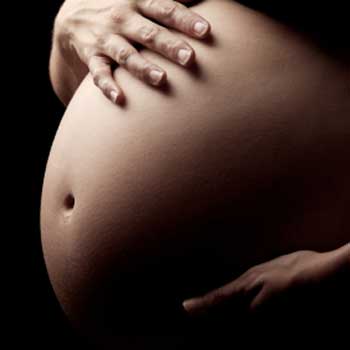 He said, "I have tried to do my best since I came," adding: "Security-wise, we are better. Boko Haram still conducts cowardly attacks, but the insurgency is not the same as it used to be. They are terrorists, and have nothing to do with religion. We will continue to deal with them. Ask people in the North-east, especially in Borno State, they will tell you they can sleep with two eyes closed now."
The parley was put together by Hon. Abike Dabiri-Erewa, Senior Special Assistant to the President on Diaspora Matters, and the Nigerian professionals were drawn from different parts of the United States and Canada. Representatives of USA chapters of Nigerians in the Diaspora Organisation (NIDO) also presented awards to President Buhari in appreciation of his performance, urging him to do more.
Meanwhile, President Buhari, in his capacity as Chairman of the Economic Community of West African States (ECOWAS) on Thursday in New York, received briefing from the President of ECOWAS Commission, Jean-Claude Brou.
The President was brought up to speed with developments in Guinea Bissau, which should hold elections soon; Togo, where constitutional reforms are in place, and which would hold parliamentary elections on December 20; as well as Mali, where the situation is still fragile, despite concluding presidential polls recently.
President Buhari commended the work being done by ECOWAS Commission, noting that "it is always better to talk and resolve issues, rather than be confrontational." He added: "If you represent a people, you won't like to see them suffering."
He pledged that Nigeria would always live up to its financial commitments to the sub-regional body, "since we don't want to be big for nothing. We will always look for the money."
President Buhari approved that Nigeria's Foreign Affairs Minister, Mr Geoffrey Onyeama, joined the President of ECOWAS Commission on a special mission to deepen the peace process in Mali.
Subscribe for latest Videos