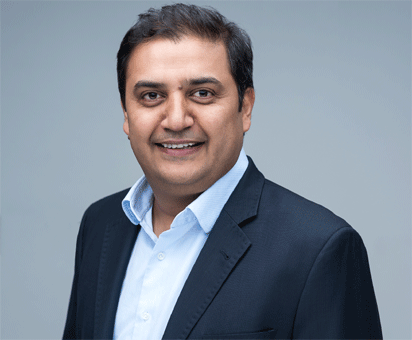 Adil Farhat
By Moses Nosike
Procter and Gamble (P&G), a leading Consumer Goods Company, has announced the appointment of Adil Farhat as the new Managing Director for P&G Nigeria, effective July 2018. This comes after the retirement of the previous MD, George Nassar.
Mr. Farhat joined Procter and Gamble in 2001 and for the last 17 years has served in various capacities at P&G across Europe, Middle East and Pakistan subsidiaries. Prior to his appointment as MD for Nigeria, Mr. Farhat was the Country Sales Director for P&G Nigeria.
Adil Farhat has, over the years, in various capacities, proven himself an accomplished and innovative leader, with a track record of successfully delivering top and bottom-line performance.
Commenting on the appointment of Adil Farhat, the Vice President Sub-Saharan Africa, Faisal Sabzwari said, "I would like to congratulate Adil on his appointment. Adil brings fresh ideas and an innovative approach that will enhance and help revamp our P&G Nigeria operations sustainably. We're here for the long haul and his appointment reaffirms P&G's commitment to our Nigeria operations."
Speaking on his appointment, Mr. Farhat said, "I am honoured by the opportunity to lead P&G Nigeria. It is both exciting and challenging. There is tremendous potential for P&G in Nigeria and together with our amazing team of P&G talent and our world class brands, I am confident that we will continue to build a fantastic business".
P&G Communications Manager, Tomiwa Ajewole, who commented on the leadership change said that Mr. Farhat's appointment was testament to P&G's continued commitment and focus on driving economic and social infrastructure development in Nigeria.