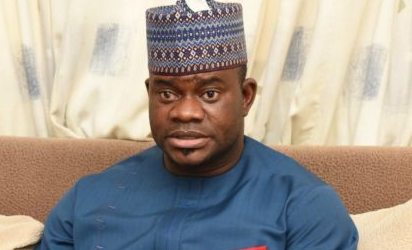 Governor Yahaya Bello of Kogi State
*Bello kicks, orders for prosecution
BY BOLUWAJI OBAHOPO
LOKOJA – Kogi State Government said it has uncovered a N4.3 billion pension fraud perpetrated under the administrations of former Governors of the State, Ibrahim Idris and Captain Idris Wada between 2010 – 2015.
The Director General, Media and Publicity to the state governor, Mr. Kingdsley Famwo who stated this over the weekend said the fraudulent acts was revealed through an Audit exercise embarked upon by private auditor mandated by the state governor, Yahaya Bello.
Fanwo said the audit report shows that the syndicate diverted the pension and gratuity funds to private accounts, using names of unintended beneficiaries to the detriment of pensioners in the State.
He said, "On assumption of Office, the Executive Governor of the State, Alhaji Yahaya Bello, miffed by the level of unpaid pensions in the state, ordered a comprehensive audit of pension funds in the State.
The revelations of the Audit has been mind-boggling, revealing the humongous fraud in the pension administration under the two administrations in the State."
Fanwo said the Governor saddened by the development has ordered immediately that those found guilty be prosecuted, "His Excellency, Yahaya Bello has expressed disappointment over the unfortunate diversion of pension funds during the last two administrations in the State. He has found it very hard to understand how people put in authority could punish the senior citizens of our dear State by diverting monies meant for their pensions and gratuities into private pockets.
"To this end, the Governor has directed the publication of the full reports, promising that anyone found culpable will be prosecuted to explain their heinous crimes against innocent pensioners in the state.
"The present administration in the State is fighting corruption. To move forward, we must clean up our corrupt past and redeem whatever we can to instill discipline in the system and confidence in our people's minds. We will never condone acts of corruption.
"We have been repaying bonds that were either stolen or misapplied. We are repaying loans that were taken and stolen outrightly by the previous administrations. These are the things affecting our liquidity as a State".