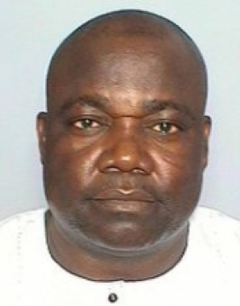 BWACHA
By Femi Bolaji, Jalingo
Deputy Senate Minority Leader, Sen. Emmanuel Bwacha has said that the Peoples Democratic Party, PDP, has brokered an agreement with all its presidential aspirants to ensure that the All Progressives Congress, APC led federal government was sacked in 2019. Bwacha who spoke in Jalingo on Thursday after submitting his nomination and expression of interest form at the PDP secretariat for Taraba South Senatorial seat noted that the PDP would take APC by surprise.
He said "we have signed a Memorandum of Understanding, MoU, among all our presidential aspirants that whoever emerges will carry the rest along. We are more than prepared now to take over government from the APC and we are leaving no stone unturned."
According to him, "the PDP is more united now than ever and has those with the right credentials to move the country forward".
Bwacha who is running for Taraba South senatorial seat for the third time, said he was unperturbed with the list of those jostling for his position, adding that his antecedents over the years and the goodwill he enjoys from those he represents will see him through.