Ibadan – Ahead of the People's Democratic Party( PDP) presidential primary election, Sen. Bukola Saraki and Alhaji Attahiru Bafarawa, have promised to provide good governance if given the party's ticket and eventually win the presidential election in 2019.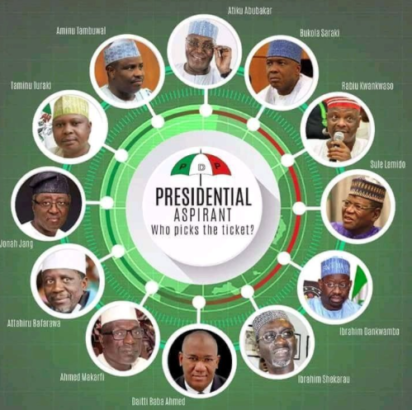 In separate meetings with the Oyo State delegates of the party in Ibadan on Tuesday, the duo said they possessed intellectual and administrative capacity to lead the country.
Saraki said it was time for Nigerians to elect leaders that have the ability, capacity and courage to lead Nigerians.
He said other countries of the world choose their leaders based on ability to lead, "not on sentiment, religion or tribe".
He promised to provide effective leadership and rule the country in a way that every Nigerian would benefit from his administration.
"I know that other PDP aspirants have visited Oyo State but let them be aware that Bukola Saraki is your son and you will all vote for him during the party primary," he said.
Earlier, Bafarawa said he was not seeking the presidential ticket to acquire wealth but to serve Nigerians and revive the nation's economy.
He said his achievements during his tenure as the Governor of Sokoto State remained unbeatable, saying his experience would make him to rule the country successfully.
He appealed to all the delegates from Oyo State to cast their votes for him during the forthcoming party presidential primary.
The Chairman of PDP in the state, Alhaji Kunmi Mustapha, commended the two aspirants for their maturity in wooing the delegates.
Mustapha urged them to put the interest of the party above other things, saying the success of the party in 2019 general elections should be the priority of all PDP members.(NAN)