By Peter Egwuatu
Berger Paints Nigeria Plc has lamented the low investment in real estate sector which had impacted negatively on the performance of paints industry in the country.
Demand for the products, according to them, has remained weak leading to marginal growth in revenue in 2017.
Managing Director/Chief Executive Officer, Berger Paints Nigeria Plc, Mr. Peter Folikwe, speaking yesterday during the Facts behind the Figures presentation at the Nigerian Stock Exchange, NSE, said: "In 2017, the Paints Industry's demand remained weak due to low investment in real estate development, weak economy and high leverage. Paints Industry's revenue marginally grew by seven percent in 2017 (annualised) from prior year; its contribution to total Gross Domestic Products, GDP remained low at 0.03 percent."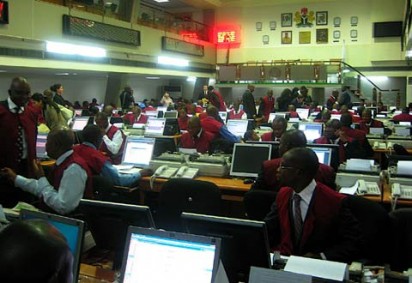 He stated that the industry is highly fragmented with over 500 operators in the organised and unorganised market.
In his words: "Structured market accounts for 60-65 percent of the market value as  the largest industry segment is decorative paints, accounting for about 80 percent of the revenue annually.
The paint consumption per capita in Nigeria remains low at 2.8 litres in comparison to South Africa's 5.7 litres per capita; this is attributed to poor industry regulation and poor advocacy."
While commenting on Berger Paints' financial position, he said: "The company's revenue grew by 19 percent to N3.092 billion in 2017 from N2.603 billion in 2016; gross profit grew by 15 percent to N1.273 billion from N1.111 billion, while profit after tax grew by 10 percent to N246 million from N224 million in 2016.
https://www.vanguardngr.com/2018/09/people-real-assets-in-oil-gas-industry-aogs/
"Our half year result, HI'18, is also encouraging despite the tough operating environment. We recorded revenue growth of 13 percent to N1.643 billion from N1.459 billion; gross profit up by 14 percent to N729 million from N642 in H1'17; profit before tax grew by 23 percent to N179 million from N146 million, while profit after tax up by 23 percent to N122 million from N99 million in H1'17."
On the outlook, Folikwe stated: "Our focus in the near term would be to increase earnings and profitability. We want to commission and leverage the new automated factory as our competitive advantage among others."
Subscribe for latest Videos