By Olasunkanmi Akoni
LAGOS—OVER 17,000 applicants have applied for the on-going 2,200 teachers recruitment into the Lagos State public schools  within three days  of opening the online job portal, Vanguard gathered.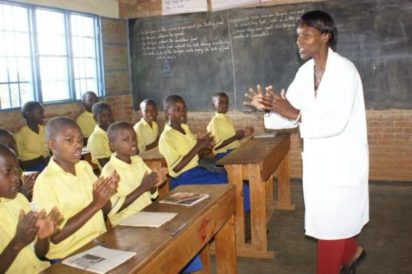 However, the Lagos State Government has urged applicants for the teachers' recruitment in the state to be patient with the system following the astronomical rush on the job portal.
Governor Akinwunmi Ambode of Lagos State, had recently, approved the recruitment of additional 1,200 teachers for junior and senior secondary schools in the state.
This is in addition to the 1,000 teachers whom the Governor earlier approved for recruitment into primary schools in the state.
Job portal slow
Suing for patience, the Permanent Secretary, Ministry of Education, Mrs. Adebunmi Adekanye made the call following complaints by some applicants that the job portal was slow.
Adekanye, in a statement, yesterday, said that the portal was expected to be busy, given the number of applicants seeking to register at the same time.
She however, assured that the back-end team was working assiduously to regularly  decongest it to allow for the flow of applications which had been dropping in droves.
Adekanye reiterated the commitment of the State Government to fairness and transparency in the recruitment exercise aimed at injecting fresh and qualified teachers into the Public Primary and Secondary Schools in the State to further advance teaching and learning in the State public schools.
17,000 applicants register
Also commenting on the rush for the job, Deputy Director, Public Affairs in the Ministry, Mr. Adesegun Ogundeji, said: "As at the last count on the portal on Monday, September 3, 2019, three days after the portal was opened, over 17,000 applicants have registered interest for the limited space for the job.
"As at today, (yesterday) the number keeps mounting. By Thursday, the closing date, I can assure you that we will have several thousands in number of applicants. We are still receiving applications. the process for selection will be fair, I can assure you."