Mr Bello Ahmed, the Ekiti State Commissioner of Police in charge of the Osun governorship re-run election in Olede in Ife South Local Government, has said that security agents were monitoring the issue of vote-buying.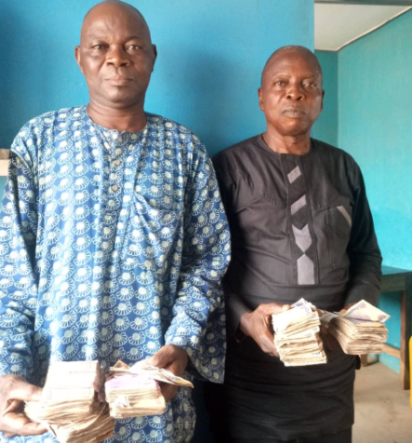 Ahmed, while speaking with newsmen at Adereti polling Unit 12, ward 7 in Olode, said that any one caught buying votes would be arrested.
He, however, said that the election had been peaceful, adding that the voters were behaving maturely.
" We are law abiding and we obey the rule of law but anyone who perpetrates crime will be arrested.
https://www.vanguardngr.com/2018/09/no-automatic-ticket-in-c-river-pdp-state-chairman/
"But so far, so good; the election is going on smoothly," Ahmed said.
Also speaking, Mr Stephen Ojewande, Deputy Director of Voter Education and Publicity, INEC, said nobody was allowed to come to the polling unit with smartphones.
Ojewande said people with smartphones were restricted 300 metres away from the polling units.
"We ensure that nobody comes to the polling unit with smartphones.
"We also ensure that people with smartphones are chased 300 metres away from the polling unit," he said.
Ojewande also said that voting would end by 2 p.m., adding that the last person on the queue would be attended to.
Asked why Peoples Democratic Party (PDP) agent was not at the polling unit, Ojewande said all parties agents were supposed to be at the polling unit.
He said it was the PDP Chairman that could answer that question.
Also speaking, Olalekan Tanni, a member of local observer group, said the election process was very transparent.
Tanni also commended INEC officials for arriving at the polling unit early.
He, however, said that no election observer was prevented from monitoring the election at the polling unit.
Mr Femi Kuku, INEC Supervisory Presiding Officer, said that election materials arrived at the polling unit before 7 a.m.
Kuku also said that the turnout of voters was impressive.
Meanwhile, there was heavy security presence at the polling unit even as voters waited patiently to exercise their civic duties.
The News Agency of Nigeria (NAN) reports that at Olode there were 581 voters with PVCs.(NAN)
Subscribe for latest Videos