As Independent National Electoral Commission, INEC, prepares for the re-run election that would conclude Osun State governorship election tomorrow, key foreign missions in Nigeria have indicated interest in the process.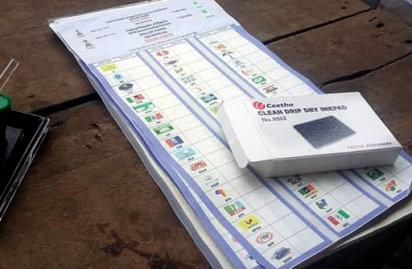 The missions of European Union, United Kingdom and United States commended the polls, which held on Saturday, while calling for greater peace and orderly conduct during the re-run.
The election, which held on Saturday, was declared inconclusive, following inability to conduct voting in seven polling units across three local governments.
Candidates of the ruling All Progressives Congress, APC, Gboyega Oyetola and his Peoples Democratic Party, PDP, counterpart, Yekeen Adeleke, were in a tight race at the polls.
In a joint statement by information unit of the US Embassy, the three missions were united in calling for calm and orderliness, and end to vote-buying.
They said: "We urge that all continue to support a peaceful, free, fair, and credible completion of the process as INEC re-runs the election in seven polling units where, through no fault of their own, voters were not able to cast their votes and have them counted last Saturday.
"We stress the importance that the re-run should take place without any violence, intimidation, or vote-buying.
''We commend the people of Osun State for voting peacefully, the Independent National Electoral Commission for the improved organisation of the election, and security services for their conduct.''