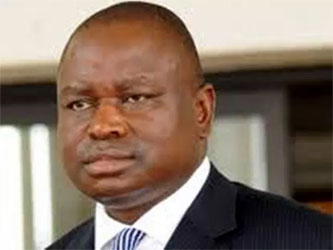 Ayogu Eze
SENATOR Ayogu Eze is set to be received into the All Progressives Congress, APC at a ceremony expected to be graced by Vice President Yemi Osinbajo and the leadership of the party led by the national chairman, Comrade Adams Oshiomhole.
The welcoming ceremony styled "Welcoming the Big Fish" is expected to set the tone for what some say is going to be a hot contest for the governorship contest given assertions that Eze could become a frontline aspirant for the ticket of the APC.
Among others also expected at the welcoming ceremony are Governor Rochas Okorocha, former Governor Orji Kalu, Dr. Chris Ngige, all APC National Assembly members from the South East among others.
Given the fact that before the advent of the present governor, Mr. Ifeanyi Ugwuanyi (Gburugburu), the Northern Senatorial Zone had been so marginalized, the expected challenge from another politician from the Northern zone could elicit some interests.
He had vied with Ugwanyi for the gubernatorial ticket of the party and had recently lost his judicial challenge against the governor's election.
Speaking ahead of his declaration, Eze said he rebuffed pleas to return to the PDP which he represented for two terms in the Senate.
He said: "no amount of pressure will make me return to the PDP. I believe in the leadership style of President Muhammadu Buhari and that of the National Chairman of the APC, Comrade Adams Oshiomhole.
"I will tell you that the leadership style of these people attracted me to the APC. I don't believe that Enugu state should remain in opposition because we must continue to build our state better and we cannot achieve that by continuing to remain in opposition. If you look at both the APC and PDP today, you will find that the APC is masses based party free from godfatherism and that is why Nigerians are reaping the benefit of good governance which we will continue to experience. Unlike the PDP where you see a cabal controlling the party and the people which is dangerous to our development."