By Prince Osuagwu
Chief Executive Officer of MainOne,  Ms Funke Opeke, has asked leading companies, foundations and other research-intensive institutions across Africa to synergise and form more partnerships, in order to develop the entire continent's information and communications technology, ICT, landscape.
Opeke said that Nigeria, for instance, is still lagging behind in terms of technological innovations and with little progress in the fields of electronic devices and instrumentations despite the efforts of eminent Nigerians.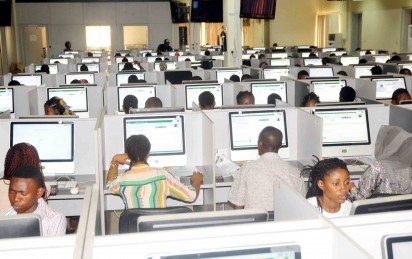 She believes that a bit of handshake across related disciplines would unlock potentials that can help the country catch up fast with her global counterparts. Speaking at a public lecture at Obafemi Awolowo  University, Ile-Ife, Osun State, recently, Opeke said that despite possessing a large pool of lecturers, who are able to play on the global stage, Nigeria is still scratching the surface in terms of technological innovations.
She used the opportunity of the forum which was held at the Department of Electronics and Electrical Engineering, in honour of Professor Lawrence Kehinde and Professor Gabriel Adegboyega, who retired from the department after illustrious careers at the university, to warn the institution that the gap in the department's capabilities and world-class standard has grown within the past 30 years.
She also noted that the leadership of the department in i-Labs is a testament to the continued yearning to provide students with relevant laboratory or practical experience in a university environment where funding is no longer available to keep pace with technological developments.
Opeke, however, advocates for the provision of critical funding for talented students to pursue foundational research on technologies that can solve local problems.
"These problems include unfavourable climatic conditions, low cost e-learning devices, power, security leading to spin-offs or patents which can be commercially exploited in the immediate market. It will also enable students and faculty to exchange ideas with the very best minds inside and outside the academy and, most importantly, help to prepare students to be citizens of a rapidly changing world", Opeke said.
Opeke charged the government to set up infrastructure, policies, incentives and grants for universities to encourage research and development, facilitate the growth of industry and improve national competitiveness as seen in several developed countries whose tech industry is driven by publicly funded research such as National Science Foundation, NSF, and United States Department of Defense, DoD.