… says he hopes Orbih will be a free man to benefit from projects
The Special Adviser to Governor Godwin Obaseki on Media and Communication Strategy, Crusoe Osagie, has said that the state is on the march towards more prosperity with the recent investment deals signed with Chinese investors in Beijing, China.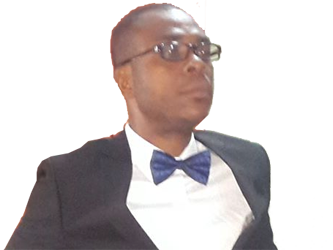 Osagie noted that while the deals further validate the commitment of Obaseki's administration to industrialise the state, he explained that "on the flip side, the deals in China have dealt a final blow to the lies and falsehood peddled over time, by members of the dying Edo State Peoples Democratic Party (PDP)."
The governor's aide said: "After several rounds of engagements with Chinese investors, Edo people received the heart-warming news few days ago, of the successful signing of the investment agreements on all three big ticket investments; the Benin Industrial Park, Benin River Port in Gelegele and the modular refinery projects which were successfully signed in Beijing, China, on the sidelines of the Forum on China Africa Cooperation (FOCAC)."
He added that since the signing of the final investment agreement with the Chinese investors, "Governor Godwin Obaseki, senior officials in his administration and well-meaning Edo people in their millions, residents and friends of the state, have been basking in the euphoria of the prospect of a state on its way to more prosperity.
"Unfortunately, some elements within the dying Edo State Peoples Democratic Party (PDP) who have a brush with the law for alleged fraud, may be behind bars when these projects come on stream."
According to Osagie, "At various social gatherings of Edo progressives in the state and in the diaspora, the investment agreements with the Chinese companies have dominated discussions.
"While torrents of goodwill messages and phone calls are being exchanged across the world by people who believe in our dear state and the leadership of Governor Godwin Obaseki, many are toasting to what experts describe as an action that will turn Edo State from a landlocked state to one of Nigeria's gateways to the international market."
He explained that "The combined impact of an industrial park, a seaport and a refinery will undo the drag in our socio-economic development, which has held us down for decades."
"While we await the congratulatory message of the Chairman of the Edo State chapter of the dying Peoples Democratic Party (PDP), Chief Dan Orbih, on this great feat that will benefit all Edo people, we urge him to salute the Godwin Obaseki-led administration's triumph in an area – industrialisation – where the dying Edo PDP failed abysmally," he said.
He assured that "The industrialisation of Edo State is a task that the Obaseki administration is committed to and we are reclaiming all the opportunities we missed under the self-serving PDP administration in Edo State."
Osagie emphasised that "Never again will Edo people allow charlatans like Dan Orbih, Chris Nehikhare and their co-travellers access to power and reverse our progress."
On the fraud allegation case against Orbih, Osagie said: "I wish Chief Dan Orbih a great day in court soon, as he faces justice over his N700 million fraud case and I hope he will be a free man to enjoy the benefits of an industrialised Edo State."
Subscribe for latest Videos