By Samson Echenim
THE Nigerian Shippers' Council and the Union of African Shippers' Councils, UASC, in collaboration with United Nations Conference on Trade & Development, UNCTAD will on Tuesday and Wednesday, hold a Sub-Regional Workshop and Joint Standing Committee Meeting of Union of African Shippers' Councils, UASC.
Themed "Port Concession in West and Central Africa: Impact on Economies of Member States of the sub-region," and slated to hold in Abuja, the workshop is targeted at the governments of member states, international and regional organisations and other stakeholders in the trade and transport facilitation process in the West and Central African Sub-Region.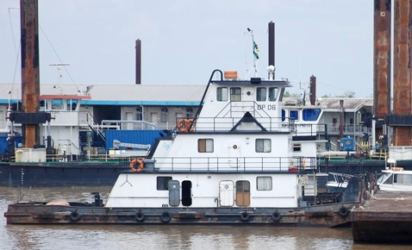 According to a statement from the Shippers Council, "among other objectives, the workshop is expected to appraise the state of maritime transportation in West and Central Africa viz-a-viz other regions of the world and proffer solutions to challenges facing the sector; assess the implementation of WTO Trade Facilitation Agreement, TFA and issues relating to port operations; advocate for the development and maintenance of criticial trade support facilities/infrastructure that would promote efficiency, competitiveness and cost reduction in the carriage of goods as well as linkages to other markets."
Similarly, the statement added that the workshop would also look at the state of Maritime Transport in West and Central Africa:  UNCTAD's viewpoint; Sealink: A Panacea for boosting Intra-African Trade; charges, Surcharges and related costs of carriage of goods; Evaluation of IMO Container weighing regine Verified Gross Mass, VAM and impact on shipping services/business.
The UASC, as a specialised organ of the Maritime Organisation of West and Central African, MOWCA comprises of nineteen Shippers' Councils and similar organisations of West and Central African Countries.  The Union with its Headquarters in Douala Cameroun comprises three main organs; The General Assembly, Steering Committee and General Secretariat.
The UASC became a member of the Global Shippers' Forum, GSF, in September 2010 and maintains close reletions with other international organisations, notably; WTO, International Maritime Organisation, IMO, World Customs Organisation, WCO, United Nations Commission for International Trade Law, UNCITRAL and UNCTAD.
The Nigerian Shippers' Council has over the years under the auspices of the Federal Ministry of Transportation hosted the Sub-Regional Workshop that has gone a long way in the reduction of the incidence of transport cost on the economies of West and Central African Countries.