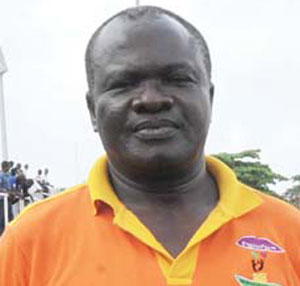 Joe Erico
Former Nigerian goalkeeper and coach, Joe Erico stated that Nigeria football federation will continue to swim in crisis until he is paid the salary and allowances owed him by the NFF.
The veteran coach who along side late coach Shuaibu Amodu and Stephen Keshi qualified the Super Eagles for the 2002 World Cup, but they were dismissed claimed in an exclusive interview with Brila FM, that he has placed a curse on Nigeria football, hence the cycle of crisis.
"I swore for them in the NFA or NFF when we came back in 2002. They treated all of us; Amodu, Keshi and myself just any how. The thing is that they can't handle the truth, speak it and you'd get blackballed.
'What basically happened was that I was very angry at the time. I was an angry person. So I went back home, stripped naked and put a curse on Nigeria football.