By Henry Umoru
THE newly elected President of the Nigeria Bar Association NBA, Paul Usoro, SAN, yesterday said   that President Muhammadu Buhari may have been   misunderstood following his comments on the conflict between national interest and the rule of law.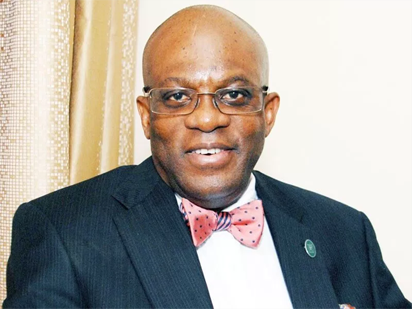 According to Usoro, President Buhari   may have also mixed up issues   in his comments.
It will be recalled that in a keynote address   at the 58th Annual Conference of the NBA,   Buhari elevated national   security over the rule of law.
Speaking yesterday in Abuja at a dinner organised in his honour by the Senior Special Assistant to the President on National Assembly Matters, Senate,   Senator   Ita Enang, the new NBA President was of the opinion that President Buhari might not, in his mind, have any intention of placing some matters said to be of national interest and national security interest above the rule of law.
According to Usoro,   the rule of   law forms   the bedrock of all other laws and could   not be inferior to   national security and   national interest, adding that the President must have meant fundamental rights of the average citizen and not the rule of law.
Usoro said, "I personally think that the President intended to say that fundamental rights could be overtaken by national security. That is the position that the Constitution recognises   and mark you, I am talking about fundamental human rights.  In other words,   In circumstances of emergency national security, the constitution acknowledges that the individual rights will give way to the national security emergency.
"But the rule of law is totally different from fundamental rights. The rule of law is the super-arching architecture that determines everything. In fact the policy on national security has to be derived from the rule of law..
"What I personally believe is that there must have been a mix-up in the Presidents speech. The President must have intended to talk about   fundamental rights and fundamental freedom   of the citizens." When asked to speak on allegations   that the NBA under his predecessor   failed to respond to the various cases of infringements on human rights in Nigeria, Usoro who noted that it would be wrong to accuse the body of sleeping as leadership styles may differ, stressed however that people have different ways of assessing the level of activism in the organisation at different times.
The new NBA leader however pledged that during his tenure, he would raise the level of activism at the NBA by regularly commenting on key issues of public importance.
In his reaction, a former President of NBA, Augustine Alegeh who was present at the dinner, said that the President's comments arose due to a misunderstanding of a Supreme court judgement in the case of Asari Dokubo versus the state.