By Emeka Aginam
The position of   participants at the just concluded Nigeria Computer Society, NCS, on the Nigerian national policy on Information Communication Technology, ICT, and education was very clear.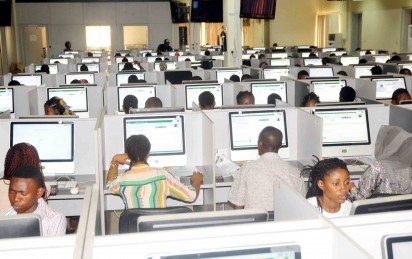 For the participants at the just concluded NCS annual national forum held recently at the international conference center, University of Ibadan, Ibadan, Oyo State  with  the theme, "Digital Inclusion: Opportunities, Challenges and Strategies",  unless the Nigerian national Policy on ICT in Education was reviewed, updated and implemented by the ministry of education,  quality and relevance of the curricula in schools may not attain global competitiveness.
According to the IT Professionals in a communique jointly signed by Jide Awe, Chairman,  Conferences committee, NCS, and Professor Sola Aderounmu, President, NCS, after   paper presentations, technical sessions, contributions of the participants and exhaustive deliberations, based on the review, the Federal Ministry of Education should update and implement the National Policy on ICT in Education in addition to enhancing the quality and relevance of the curricula, human capital development in ICT should be supported by mentorship, entrepreneurship advisory and funding programs on a national scale.
Apart from other challenges threatening the educational sector especially, poor funding, infrastructure, salary of teachers, among others, the conference also noted that there was need to retool teachers with skills and knowledge to attain global standard.
Recalled that the President of the Computer Professionals Registration Council of Nigeria, CPN, Prof. Charles Uwadia had earlier told Sun Tech news that said IT curriculum in many universities was undergoing review so as to attain global best practice.
According to the University Don, from a professional point of view, Nigerian institutions of learning are expected to be guided by the Information Technology Standards for all levels of education and professionals in Nigeria.
Noting that by Act 49 of 1993, CPN is empowered to control and supervise the Computing/IT profession in Nigeria, he said that, "IT Education curriculum is expected to be reviewed as regularly as the body of knowledge and technology change".
At the NCS national conference that had more than 787 attendees from within and outside Nigeria and 368 new members, other key point in the communique will included:
*Urgent need to pursue the prioritization of Digital Inclusion as a driver for inclusive and sustainable development
*Mental shift and change in public discourse/policy focus from Digital Divide to Digital Inclusion;
*Review of Nigeria ICT policy that will incorporate Digital Inclusion as a pivotal factor for driving socio-economic and political development;
* National Identity Management Commission, NIMC, should employ creative strategies to drive up awareness and scale up its present efforts to meet national database requirements;
*That a Road map should be developed for e-Voting and e-Elections implementation in Nigeria through indigenous applications;
*That there is need to rapidly pursue digital literacy for all, raise awareness and understanding of the potential of ICTs; the adoption and development of digital solutions and innovative data-driven approaches should be promoted to deliver improved economic, institutional and developmental benefits nationwide;
*Nigeria should aim to be at the forefront of cyber security innovations and tap into the enormous opportunities in terms of developing solutions and creating jobs;
*That the level of digital inclusion in the country should be measured and monitored through the creation of a comprehensive Digital Inclusion Index; the index will provide evidence and insights for strategies and policies targeted at stimulating the development of an inclusive knowledge society;
*That there is need to revisit and update the Nigeria National Broadband Plan with a view to expanding affordable access to internet for all, providing a good framework for sharing infrastructure and enabling the application of IT services to create jobs and wealth especially in rural and excluded communities.