By Rosemary Onuoha
The National Insurance Commission, NAICOM, yesterday, opened the window for new licences to prospective insurance firms limiting it to tier-1 category.
But industry operators are tensed that the development would further steep the playing field against the less capitalised insurers.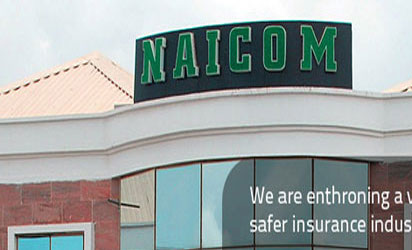 The new licensing is in line with the Commission's Tier Based Minimum Solvency Capital, TBMSC, policy.
According to NAICOM, the new licenses are available in both life and non-life businesses in the tier-1 level.
In a statement yesterday NAICOM said, "In line with the recently introduced Tier-Based Minimum Solvency Capital Policy, new licences are now available for tier one-1 level in both the life and non-life business categories."
The TBMSC stipulates that tier-1 life companies must have N6 billion capital base and will underwrite all risks with annuity business exclusive to it, while non-life companies must have N9 billion capital base and will underwrite all risks, with oil & gas and aviation businesses exclusive to it.
Reacting to the announcement, stakeholders in the insurance sector are of the opinion that making some businesses exclusive to companies in tier-1 will promote a few companies at the expense of other competitors.
Chairman of Mutual Benefits Assurance Plc, Mr. Akin Ogunbiyi told Vanguard that the development will create behemoths in the industry.
He stated: "Today in Nigeria, government, at all levels, pays the biggest premium whenever it decides to insure its assets. The Nigerian National Petroleum Corporation, NNPC, account, for instance, automatically makes whichever company gets the business the number one in the industry. So, making it exclusive to companies in tier-1 of NAICOM'S TBMSC will definitely promote the growth of a few practitioners. We would thereby, by default, create behemoths.
"Unhealthy competition, unethical way of doing business, popularly called rate-cutting, inadequate technical know-how, and lack of insurance penetration; are big road-blocks in the way of development and growth of the industry. So, how will a policy of exclusion solve these problems?"
Ogunbiyi added that the development could be counter-productive, anti-growth and disruptive.
Speaking on the issue, Managing Director of Stanbic IBTC Insurance Brokers, Mr. Anselem Igbo, said that the TBMSC policy is the right way to go, but the time given for the needed transformation is too short.
Igbo stated: "The TBMSC policy is the right way to go. However, the regulator should have given enough time for the companies to meet up with the requirements."