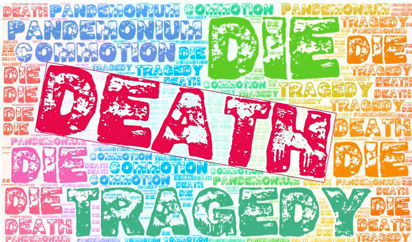 By Vincent Ujumadu
Awka – A 19-year old man whose name was given as Prince Chigozie reportedly hanged himself because he was denied of some bananas by a relation.

The incident, which took place at Mmakwum village, Obosi in the Idemili North local government area of the state, caused a stir in the area as neighbours rushed to have of glimpse of his dangling body in his room.
An eye witness said that it was Chigozie's father that first saw the lifeless body of his son and raised an alarm that attracted the neighbours.
It was gathered that although the victim did not leave any suicide note, the only issue that could have made him commit suicide was an earlier incident in which his relation allegedly refused to give him banana.
The eye witness said: "I saw him fuming in the morning. When I approached him, he said a relation of his had been denying him
many things because of his unemployment condition.
"I told him to take it easy; but he kept fuming and threatening everything on earth. Shortly after that, I had that he committed suicide."
Anambra State Police Public Relations Officer, PPRO, Mr. Mohammed Haruna confirmed the incident, explaining that one Uche Gbughemobi reported at Obosi Police Division, how he found his son hanged dead in his room.
The PPRO said the victim was later taken to Crown Hospital; Obosi where he was confirmed dead by a medical doctor, adding that police was still carrying out investigation to ascertain the circumstances surrounding the incident