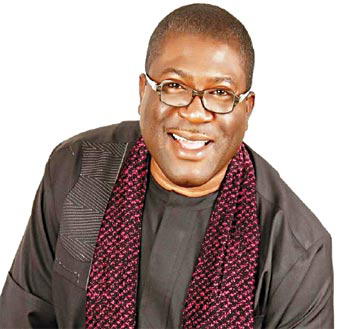 Madumere
…as hearing on Madumere's suit resumes today
By Chidi Nkwopara
OWERRI—AN Owerri based social critic, Prince Bob Njemanze, has dragged the Imo Chief Judge, the Speaker, Imo State House of Assembly and Nze Saba Nze to court, challenging the impeachment of the state's former Deputy Governor, Prince Eze Madumere.
This is as hearing on the suit HOW/565/2018, filed by Madumere  challenging his impeachment by the state House of Assembly, resumes today.
Hearing on the case could not go on during the last sitting, following a motion filed by the State Attorney General, Mr. Milletus Nlemadim, SAN, and Mr. O. C. Chibueze, challenging the court's jurisdiction and a review of its earlier order, respectively.
After listening to counsel on all sides, the presiding judge, Justice Benjamin C. Iheka urged them to tidy up their motions.
Registered as suit number HOW/662/2018, Njemanze wants the court to "determine whether or not the Chief Judge's purported appointment of the fourth defendant (Nze) and six others as members of a panel of  seven persons to investigate the allegations of gross misconduct against Prince Eze Madumere, as Deputy Governor, is constitutional or valid, not withstanding the pendency of suit number HOW/531/2018″.
Njemanze equally urged the Court to determine "whether on the effluxion of time limited by Section 188(5), it was competent to appoint the seven-man panel thereafter".
The Court is also urged to determine, among other things, "whether such appointment on effluxion of time for it, does not render the panel void and incompetent to take any steps towards the impeachment".
The plaintiff then prayed for an order, setting aside any purported report of findings of the seven-man panel, under the chairmanship of the fourth Defendant (Nze), to the second Defendant (Speaker), as the panel did not sit and did not accord Prince Eze Madumere a fair hearing".
Vanguard learnt that barring any unforeseen circumstances, this matter will also come up today.