By Bashir Bello
KATSINA – The Kaduna/ Katsina Area Command of the Nigeria Custom Service says it has raked in over N852 million as revenue for the month of August.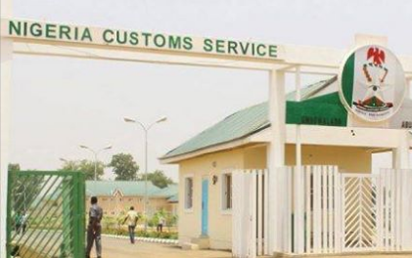 The Comptroller, Abdulrazaq Oyeleke who disclosed this at it maiden briefing with newsmen in the state, said the amount surpassed the monthly target with N342 million.
Comptroller Oyeleke also said within the period under review the command made 81 seizures worth over N32 million Duty Paid Value, DPV.
According to him, "in compliance with the mandate of the service on revenue generation, anti-smuggling and trade facilitation, the command within the period under review achieved the following.
"The sum of N852,064,139.41 was collected for the month of August 2018. This amount surpasses the monthly target with sum of N342,040,070.47. This amount also surpasses the proceeding months based on the monthly revenue target.
"Also, for the period under review, 81 seizures worth DPV of N32,761,944.00 were made.
"The seized items include, 606 bags of 50kg foreign rice, 239 bags of 50kg imported sugar, 73 bales of second hand clothing, 327 Jerry cans of vegetable oil (25 litres each), 28 motor vehicles of various kind, 1 truck and 2 motorcycles.
"This was achieved in tandem with efforts of the Customs intelligence unit, CIU and other units of the command," Comptroller Oyeleke said.
The Custom boss while appealing for synergy and cooperation between the command and other critical stakeholders (media, parents, traditional leaders) also called on the people to desist from smuggling activities and support the Federal government policy on rice planting wihich will create more job for the citizenry and boost the nation's economy.
Subscribe for latest Videos