Ace comedian and social commentator, Francis Agoda, popularly known as I Go Dye has described the inconclusiveness of the Osun State gubernatorial election as "nothing but a rape on our democracy", saying, this may be a testimony of what may likely happen in the 2019 elections.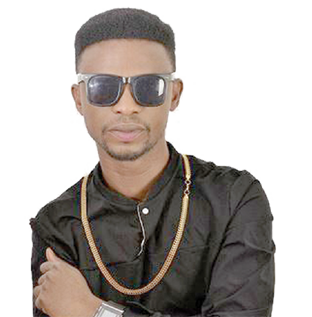 His words : "Going by global democratic trend,the will of the people cannot be subverted.Let no one assume the knowledge of superiority against the truth.It shall backfire.The present elections is a testimony or test of what may likely happen in 2019.We don't need to win at all times.There should be a time to learn how to do things right. However,I call on Osun people to be law abiding and allow justice to take it's course.How will INEC justify the fact that with the high number of security operatives present,the were still cases of irregularities? This is a slap on democracy and should not be encouraged at all.What is inconclusive? is nothing but a rape on democracy and our sensitivity as a people."
After the close margin between the two leading candidates of APC and PDP, INEC, the national electoral body in the country has declared the elections inconclusive, pending the supplementary elections slated for Thursday, September 27, 2018.
I Go Dy is a Ukaid goodwill Ambassador on making a difference Against Corruption Today.