By Chidi Nkwopara, OWERRI
The Second Republic Governor of Imo State, Chief Samuel Onunaka Mbakwe, may be dead, but his legacies still speak eloquently about his administration. As a result, Dee Sam, as he was fondly called by Imo people, is still alive till date!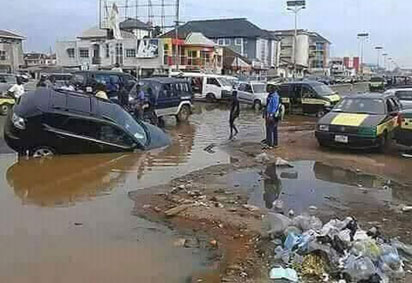 For those who may not know, Mbakwe's territorial jurisdiction extended to parts of today's Ebonyi State and the whole of Abia and Imo states. What is more? There was no local government area of the old Imo State that did not experience one form of government presence or the other.
Mbakwe was forward looking. There was none of the local government areas that did not boast of government presence. Rural electrification was pursued as if his entire life depended on it and when the National Party of Nigeria, NPN- controlled Federal Government was completely hesitant in hooking the project to the national grid, he immediately commenced the construction of power plants.
He also built factories and solid roads, among other things. Some of the roads Mbakwe constructed are still solid till date!
There was a change of guard in Douglas House, Owerri, in 2011. Ikedi Ohakim lost out and Rochas Okorocha stepped in. Imolites were gladdened when they were told that it was coming with the Mbakwe model!
The administration started with what it called city gates. Over 97 per cent of these city gates were abandoned soon after take-off, and have remained unfinished till date! Truth is that no one can say with certainty if the gates have helped in reducing crime in Owerri.
Road construction also took the front burner. The speed employed by the Okorocha administration made the citizenry to wonder where he was sourcing the funds from. In all, nobody could tell the name of the contracting firm handling any or all the road projects.
Governor Okorocha even boasted several times, during interactive sessions with newsmen in Owerri that his successor would not have any job to do when he leaves office. Many believed him, but it was short lived.
Today, virtually all the federal and state roads have turned to death traps. Commuters on the ever busy Owerri-Okigwe federal highway, now need the services of ferries to cross some portions of the road!
The Owerri-Umuahia axis is not spared either. A colleague (names withheld), who travelled from Umuahia, Abia State, to attend a burial ceremony at Umuahi, Mbieri, Mbaitoli Local Government area of the state, regretted making the trip in his car.
The urban renewal programme of the state government has not helped matters in Owerri municipality. At the time of going to Press, the stretch between Girls' Secondary School, Owerri and Maria Assumpta Catholic Cathedral, had become a nightmare to motorists.
The World Bank Housing Estate, New Owerri, Dick Tiger Street and all the adjoining streets in the housing estates along Egbu Road, are terrible areas in the state capital.
People in the rural communities have even worse tales to tell, about road network in their areas. The Orji-Uratta-Egbu-Naze-Nekede-Obinze ring road, is better imagined than experienced.
The same is also true of the Ulakwo-Umuneke Ngor road and the Avu-Oforola-Awarra-Asaa road.
Narrating the ordeal of the Ohaji/Egbema people to South-East Voice in a telephone chat, an indigene of the area, Mr. Damian Oparah expressed regret that the Governor completely abandoned the area to rot.
"The present administration has not done a single kilometre of road in Ohaji/Egbema Local Government Area. For instance, between Avu, Adapalm and Amafor, where Ohaji ends, is not passable at all.
"The Umuoso to Umuagwo axis is pitiable. It was on this road that this administration poured red mud upon some five years ago and this act has destroyed the road completely. There is no good road to Umuokanne as I speak to you today.  Road from Umuagwo to Etioha is not passable at all.
"There is nowhere in Ohaji that Governor Rochas Okorocha has done any road at all. From Umuagwo to Umuokanne is not passable at all. It is supposed to be a tarred road that terminates at the Federal University of Technology, Owerri, FUTO, junction.
"In fact, from this FUTO junction to Umuapu is one straight road that was done by the Sam Mbakwe administration. You cannot pass through that road now with ease.
"The Egbema axis is just the oil companies that are doing some work there. The road leading to Egbema was done by the Niger-Delta Development Commission, NDDC, precisely from Umuapu to Egbema. Asaa-Awarra axis of that road is very bad. Awarra to Umudike is very bad.
"If you are coming to Egbema from Ohoba, you cannot safely get to Amafor and connect to Egbema. If you are going to Egbema, the local government area headquarters, from my place, you cannot pass through Umuagwo-Obiti to Egbema.
"What I am saying is not a political statement. These roads are there for doubting Thomases to see. The Governor can even go and see these places for himself. What I am telling you has nothing to do with politics, because facts are sacred but comments are free.
"There is also the Kalabari Beach, Oguta to Mmahu, Egbema, which I think is a federal road. This road has been so bad. From Eziorsu to the Beach is bad. The Eziorsu-Opuoma axis of this road is extremely bad", Oparah recounted with grief.
On what can be done in the face of the current hardship facing the citizenry, Mr. Oparah pleaded that some remedial work should be done on Imo roads.
"The feelers I am getting is that no part of the state is free from the scourge of bad road network. It is very doubtful if the Governor can do much before he leaves office.
"We will be happy if the Governor can do some remedial work on all the roads I mentioned before he leaves office. This will give us some sense of belonging", Mr. Oparah said.
Every other person contacted for comments, agreed that there are roads everywhere, but none to use!