By Ikechukwu Nnochiri
ABUJA— Justice Nnamdi Dimgba of a Federal High Court sitting in Abuja, yesterday, held that national security was not sufficient ground for the Department of State Services, DSS, to overide the rule of law and personal liberty of any citizen not facing charges involving capital punishment.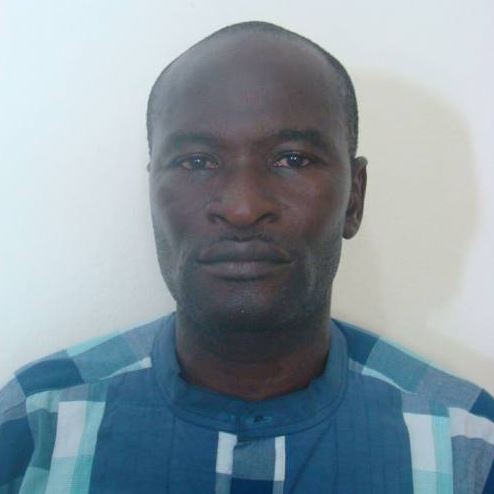 The court, which declared the two years detention of a Bayelsa-based journalist, Mr. Jones Abiri, by DSS, as illegal and unconstitutional, said it was not persuaded by the position of the DSS that the embattled journalist constituted a threat to national security.
It held that no security agency has the power to illegally detain a citizen beyond the period allowed by the constitution.
The court consequently ordered DSS to pay N10 million as damages for infringing on the fundamental rights of the applicant, as well as to pay him N500,000 to cover the cost for the litigation.
Abiri had dragged the DSS before the court, challenging his illegal detention for more than two years and had also asked for damages.
Justice Dimgba, in his judgment, maintained that DSS did not deny the fact that it arrested and detained the applicant for over two years without trial.
The court stressed that while the law did not foreclose the arrest and detention of a citizen on ground of a reasonable suspicion, it said such detention must be in accordance with the rule of law.
It held that it was wrong for the DSS to justify its action on the strength of the decision of the Supreme Court in the case between the Federal Government and Asari Dokubo.
Justice Dimgba noted that whereas Dokubo was detained and charged to court, the applicant in the instant case was illegally detained without trial. The court stressed that national security must be subject to the rule of law.
It said: "While it is not in doubt that the respondent is charged with the duty of prevention and detection of any crime against the internal security of Nigeria, I must as well state that even if the respondent strongly believes and has all the evidence to prove that a person is indeed guilty of committing a capital offence, it is not within the parameters of the respondent to determine so.
"While I totally agree with the argument of counsel for the respondent in the case of Alhaji Mujahid Dokubo-Asari Vs. Federal Republic Of Nigeria (2007) LPELR-958(SC) that where national security is threatened or there is the real likelihood of it being threatened, human rights or the individual rights of those responsible take a subdued place.
"I do not believe that principles which are justifiable not only as a matter of law but also as a matter of commonsense, provide sufficient basis of an unchecked abridgement of the liberty of citizens.
"The point must be made, loud and clear that the rule of law and national security are not inevitably and unavoidably at war with each other; they do not exist as foes and adversaries."