By Nwafor Sunday
..Orders immediate detention of four police personnel and informant involved
…IGP monitoring unit to investigate the search by police personnel
Inspector General of Police Mr. Ibrahim Idris has on Tuesday denied sending junior officers to raid the residence of the former Federal Commissioner for Information and South South Leader, Chief Edwin Clark.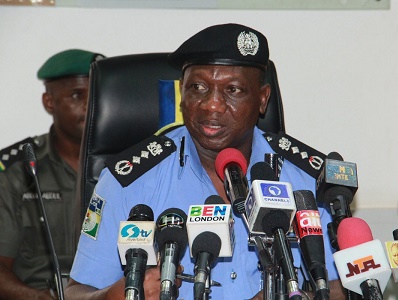 In a statement disclosed by the Ag DCP Jimoh O Moshood, Force Public Relations Officers, Mr. Idris ordered for the detention of four police personnel and informant involved in the raid.
Recall that Police officers had on Tuesday afternoon stormed the residence of Clark in search of arms which they accused him of keeping.
The police officers were allegedly reported to have raided the residence by the order of  IGP.
In view of the above therefore, Police wished to state categorically that Inspector General of Police was not aware and did not order the raid of the residence of the Elder Statesman, Chief Edwin Clark as claimed.