By Nwafor Sunday
The former governor of Jigawa State and Presidential aspirant for the forthcoming 2019 election, Sule Lamido, Tuesday vowed not to step down for his brother the former Vice President Atiku Abubakar.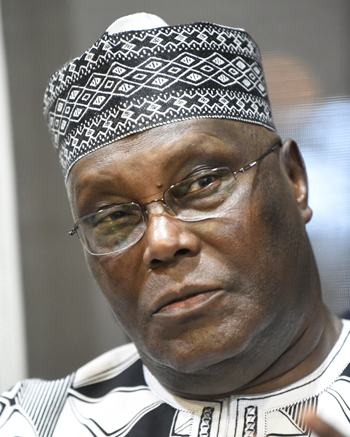 Recall that Atiku had said yesterday at the PDP leaders in Dutse, Jigawa State that junior brother cannot contest against elder brother as he urged Lamido to step down for him as brother.
His words, "Junior brother cannot contest against his senior brother, the junior brother instantly stepped down for his brother due to his loyalty.''
But reacting to Atiku's statement, Lamido through his media aide Adamu Usman opined that he would not step down for Atiku, noting that former vice president age-wise is his senior but politically, Atiku is his junior and should be the one to step down for him.
His words, "While it is true he (Mr Abubakar) is older than me age-wise, I'm senior to him politically because I was in the House of Representatives in 1979 when he was an employee of Nigeria Customs Services.
"And if age is the criterion for standing election then he should drop out for Buhari."
According to Mr Usman, Mr Lamido had been "patient, loyal, committed and consistent" in politics despite all the odds and his travails.
"Even if Lamido did not shows interest to contest, PDP should have called him to be the flag bearer and if there is anyone the other aspirants should step down for, it should be Sule Lamido because he has the goodwill, political experience and capacity to confront the ruling party, APC.
"Also if Lamido is to step down, why would he aspire in the first place? Sule Lamido is out to run for the president come 2019 God willing".